暑期是亲子感情沟通的美好时段,爸爸妈妈千万不要要错过呦!来看看孩子们吧,他们已在学校养成了阅读的好习惯,可以在图书馆里自由阅读 ,可以在班级图书角和同学共读,也可以在走廊、大厅阅读。
It is a good time for you and your kid to communicate with each other. And don't miss it.
Let 's look at our kids. They have already developed the reading habit in kindergarten.They can read individually in library in the corner of the classroom and share with their classmates, and read in the corridor and the lobby.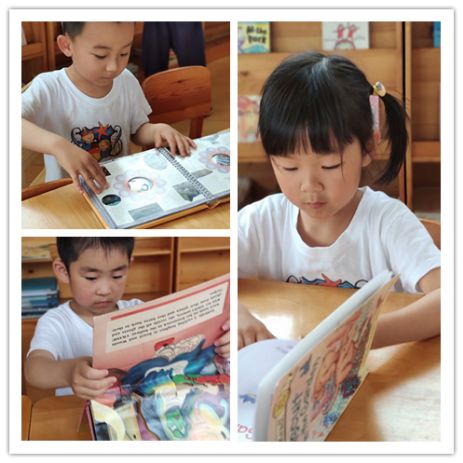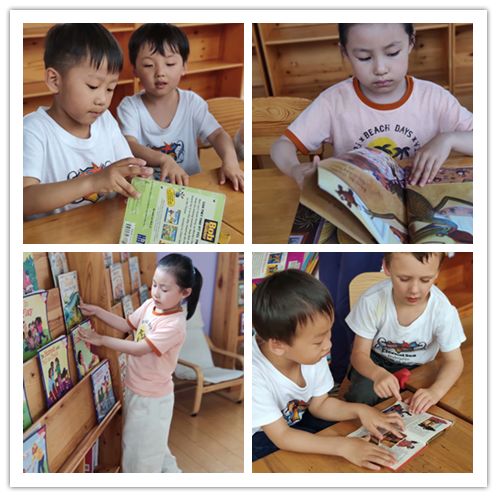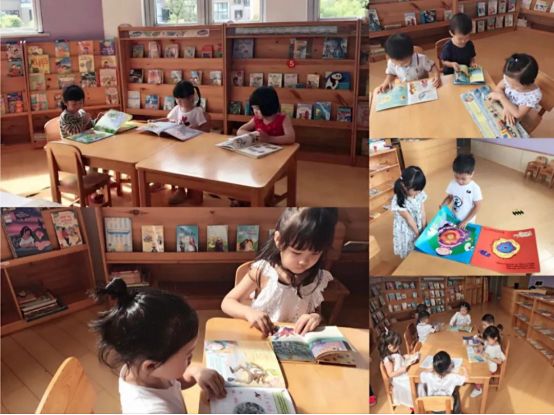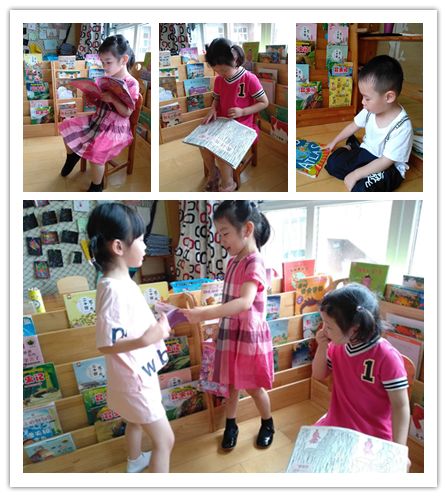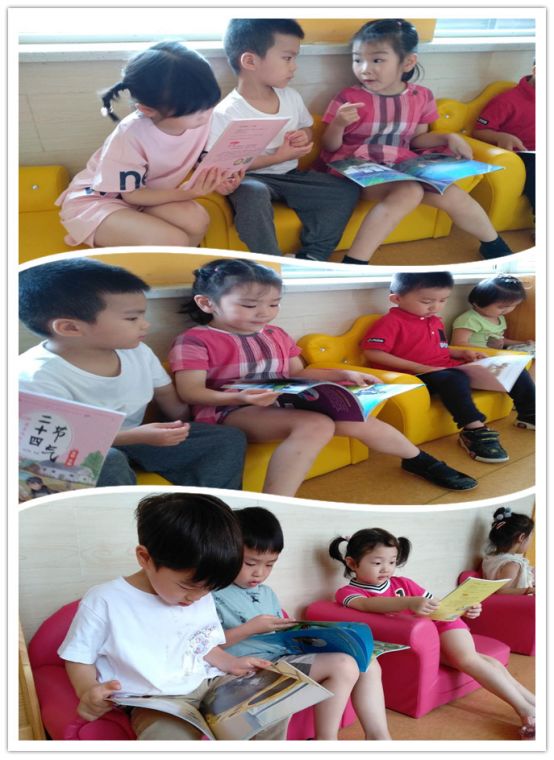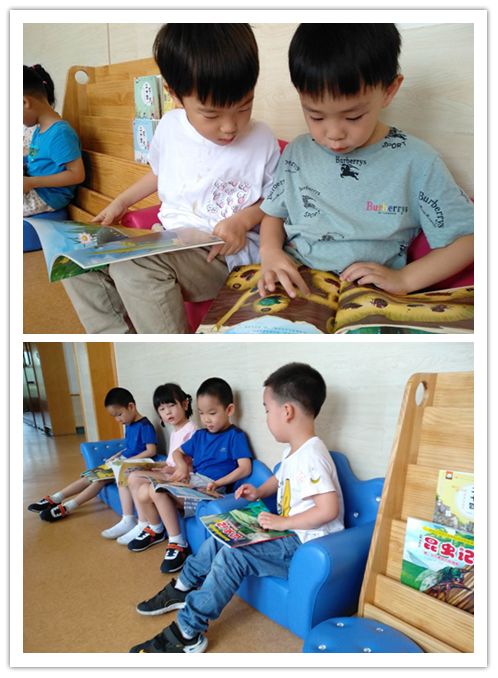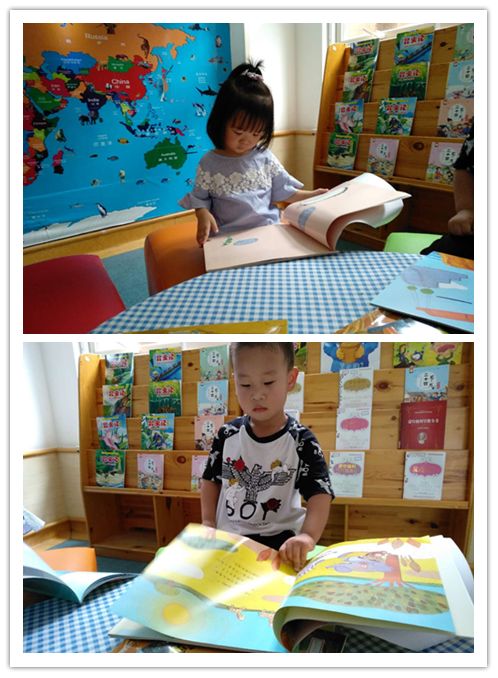 这是我们的图书馆安静明亮,绘本丰富。
This is our library,bright and quiet, full of picture books.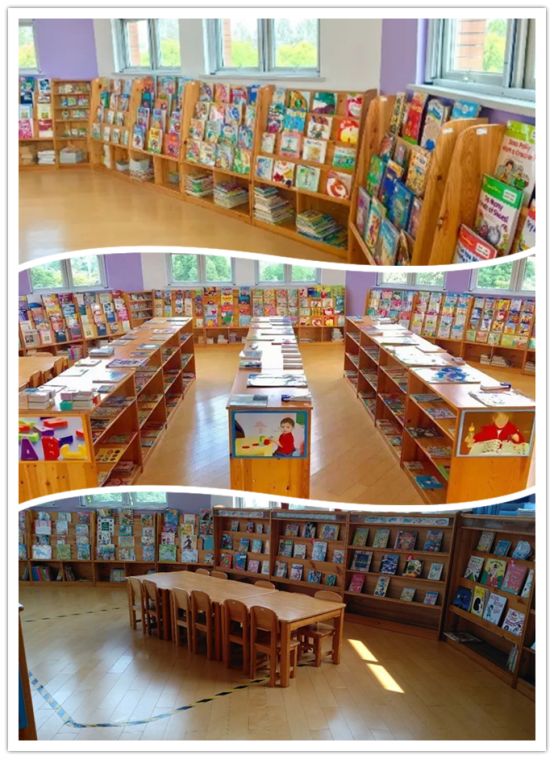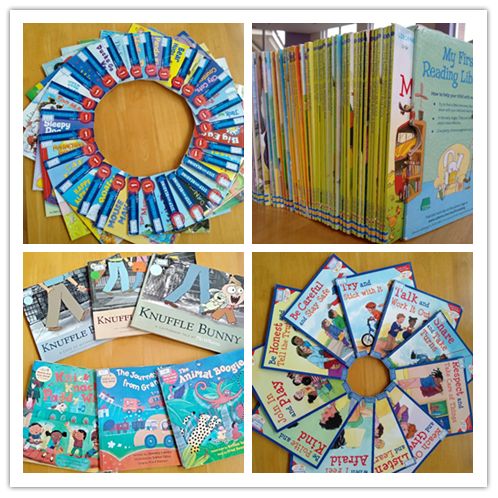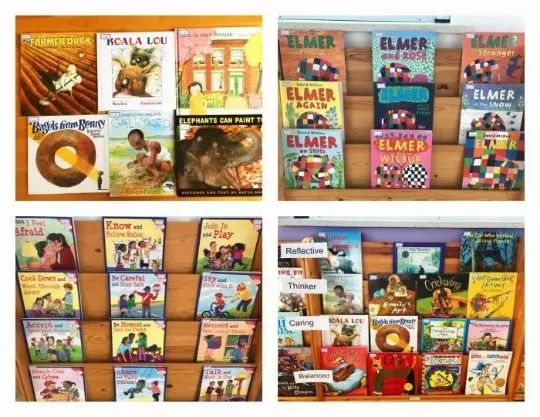 这是大厅,方便孩子和家长随时阅读。
This is our lobby. It is convenient for kids and parents to read there.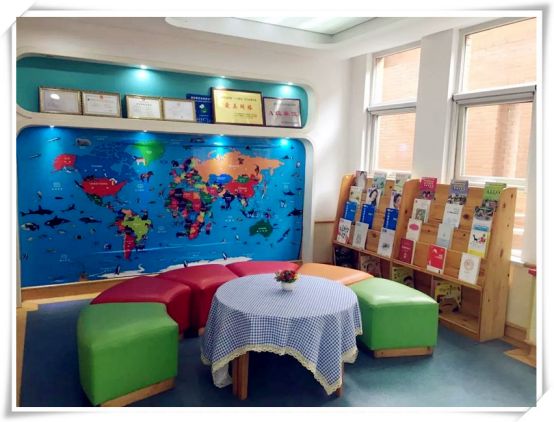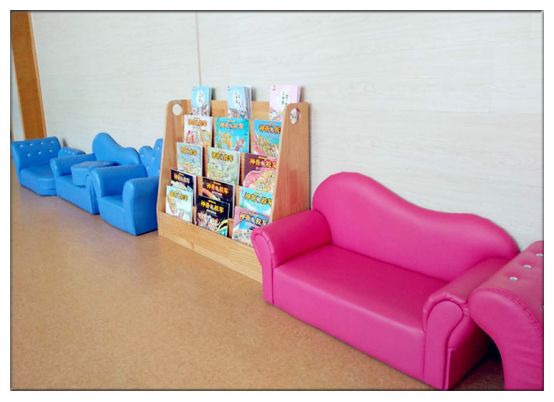 虽然是暑期,但是爸爸妈妈一定不要懈怠,要坚持和宝贝们一起阅读哦,因为阅读习惯的培养会使孩子终生受益。
Mom and Dad , don't be slack. ?Reading habit will be helpful for kids in all life.
下面来看看我们小朋友分享的绘本吧。
Well, let's look at the vidio for kids' sharing their favorite books.
《抱抱》,文字简单,画面优美,抱抱传递对孩子的爱,最直接最温暖。故事情节贴近小朋友的生活经验,温馨的故事氛围,适合亲子间反复阅读,用心感受浓浓的亲情。
HUG, this story has simple words and fine pictures. It is the most direct and warm way to pass the feeling of love to kids,from which kids can see their daily life. Parents and kids can read together repeatly and feel each other.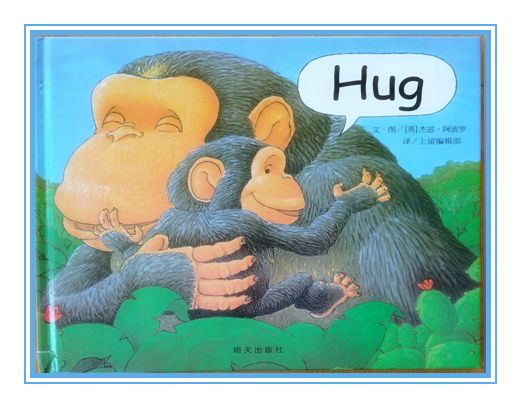 妈妈和小猩猩拥抱着,亲昵地呼唤着彼此,真希望这一刻是永恒——
Mom and her little baby hugged and called each other. Wish this moment last for ever.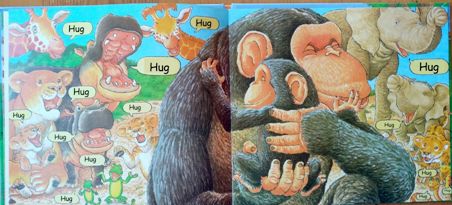 拥抱是亲子间最直接最自然的情感交流,在父母怀抱里,孩子享受温暖、愉悦的身体接触,同时也感受无可取代的亲情与关爱。赶快给身边的孩子一个热情的拥抱!对于小朋友而言,温馨的抱抱,永远都不嫌多!
Hug is the most direct and natual way of feeling expression. Kids enjoy this sort of bodily touch from which they can feel love from their parents that nobody can replace. A?warm hug for your kids immediately! Warm hug never be enough for every kids!
接下来,是小朋友对妈妈表达爱的时刻了。每当生活中遇到困难,妈妈的陪伴总能让小朋友温暖踏实。
Next,it is time for the kids to express love for mom. Mom will always be there for the kids whenever things happens.
《我爱妈妈》
I LOVE MOM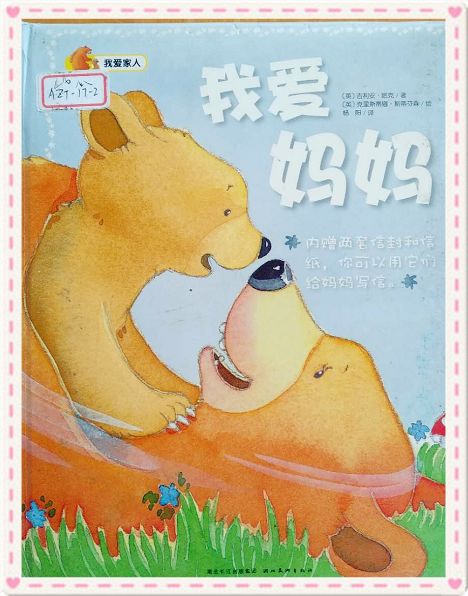 绘本故事生动,爸妈和孩子很容易在其中看见平时的自己。
小朋友正处在探求周围事物的敏感期,如何做释放他们独立探求真理的天性?绘本故事中熊妈妈的智慧值得爸妈思考和借鉴。
This story was vivid and parents and your kids can see each other in it.
kids are at the stage of sensitive period for exploring. The wisdom of bear mom is worth of thinking and learning.
除了《我爱妈妈》,《我爱奶奶》《我爱爷爷》都是"我爱家人"系列的绘本,同样传递着生活智慧和浓浓的亲情,爸妈可以尝试家人共读,在阅读中看见彼此,更爱彼此。
This series of story is called I?LOVE MY FAMILY. And it contains I LOVE GRANDPA,I LOVE GRANDMA, besides I LOVE MOM. And they also tell you life wisdom and love. Adult may try to read for the whole family,though which you can see each other and love each other even more.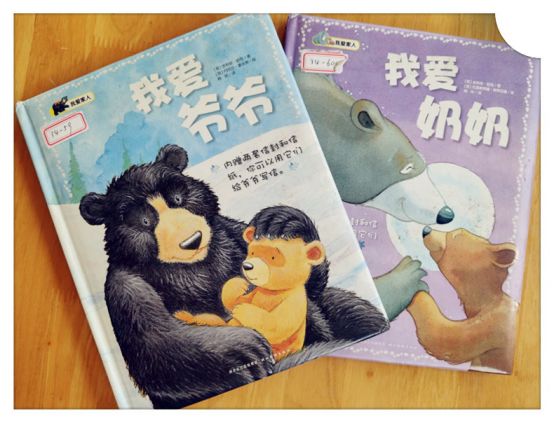 爸爸妈妈可以尝试一下口袋型轻读物。
Parents may attempt to read pocket light materials for kids.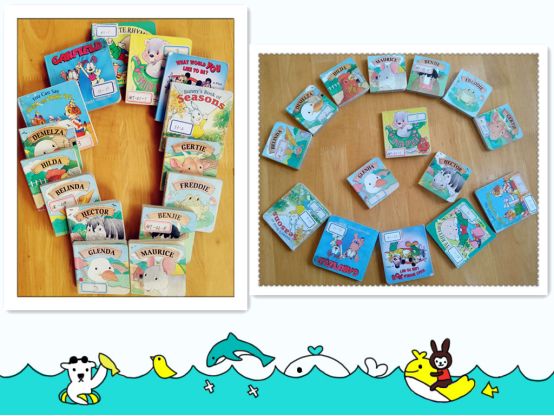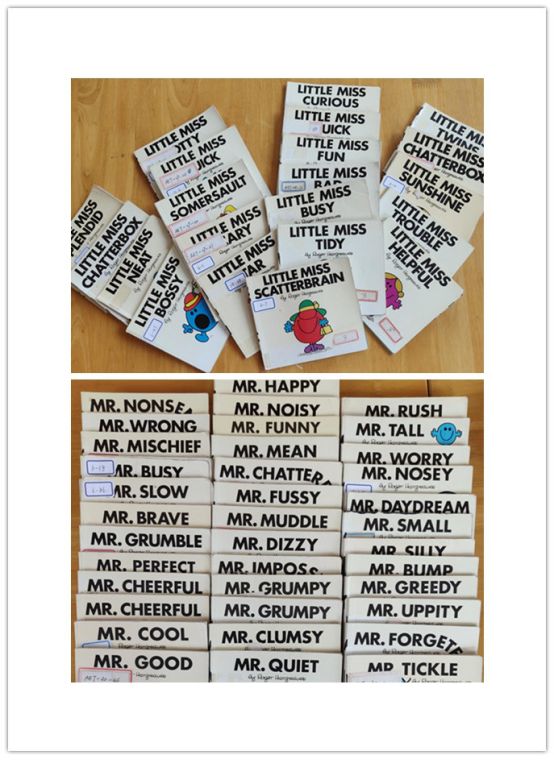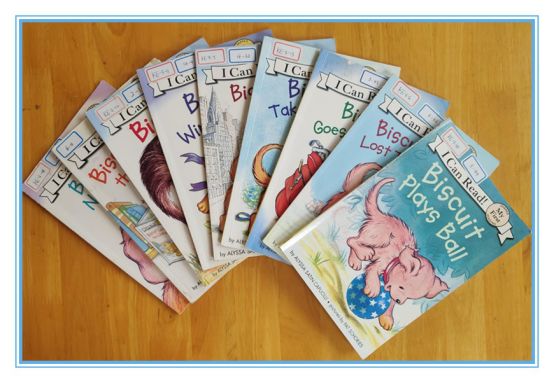 少儿读物作家Kate Dicamillo说,人类不只关注故事本身,也不只关注语言的流动性,还关注朗读时人与人之间的关系。希望通过暑期阅读让孩子充分感受亲情,开启孩子的想象之门。
Children's book author Kate Dicamillo said, we humans long not just for story,not just for the flow of language,but for the connection that comes when words are read aloud.Wish kids will feel love by way of reading together on summer holiday and open the door of imagination.

精彩活动预告
活动报名方式:
1. 识别上方二维码,进入公众号
2.【预约报名】
3.【IB讲座报名】填写报名信息
4.【提交】即报名成功
Written and Edited by Sara?& Aimee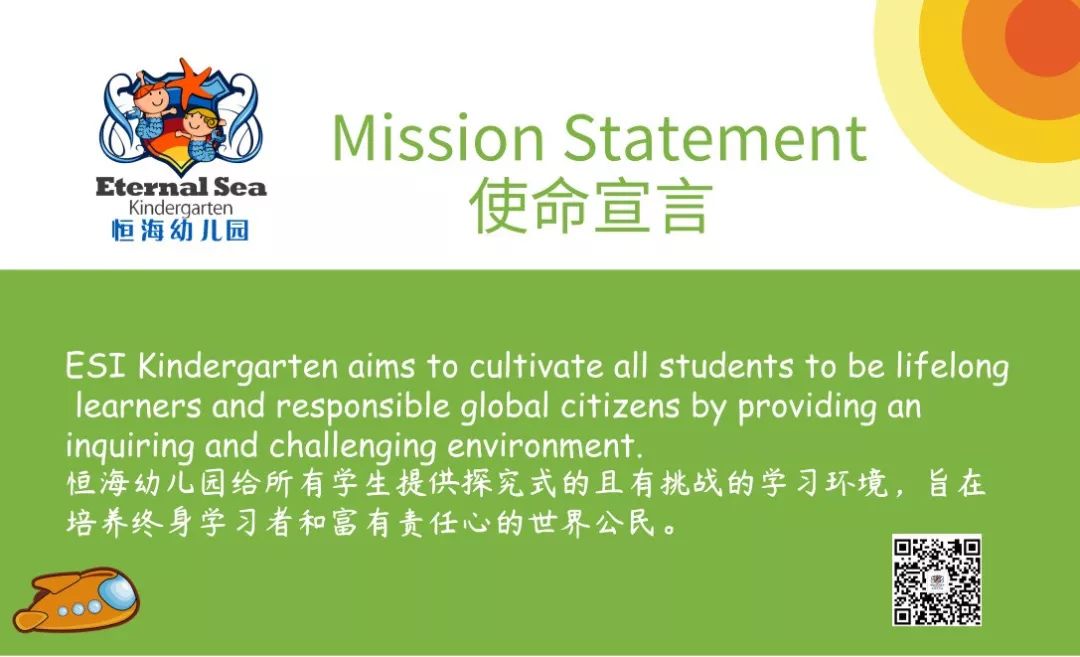 https://www.eternalsea.cn/wp-content/uploads/2019/08/2019080916535820.png
0
0
admin
https://www.eternalsea.cn/wp-content/uploads/2019/08/2019080916535820.png
admin
2019-08-17 02:16:20
2019-09-04 07:40:15
暑期绘本推荐来啦……赶紧戳一下