可回收垃圾,厨余垃圾,有害垃圾,其他垃圾,傻傻分不清楚?
Recyclable?waste, food scrap, harmful waste, other waste

Are you feeling confused about garbage classification?

你是不是还在为垃圾分类而苦恼呢?
Are you worried about garbage classification
上我们这一课就够了!
Take this lesson is enough!
本周招生部的公开课,带大家走进环保课堂
一起来了解下最近大热的垃圾分类到时是怎么回事吧!
This week's open class, let us?learn about how to classify the garbage!
每一次的公开课,怎能少的了歌舞热身呢?
Come on, everybody, let us?make a circle!

Make a circle big big big,small,small,small,big big,big.
Make a circle small,small,small,?let's sit down.
Hello,hello,hello!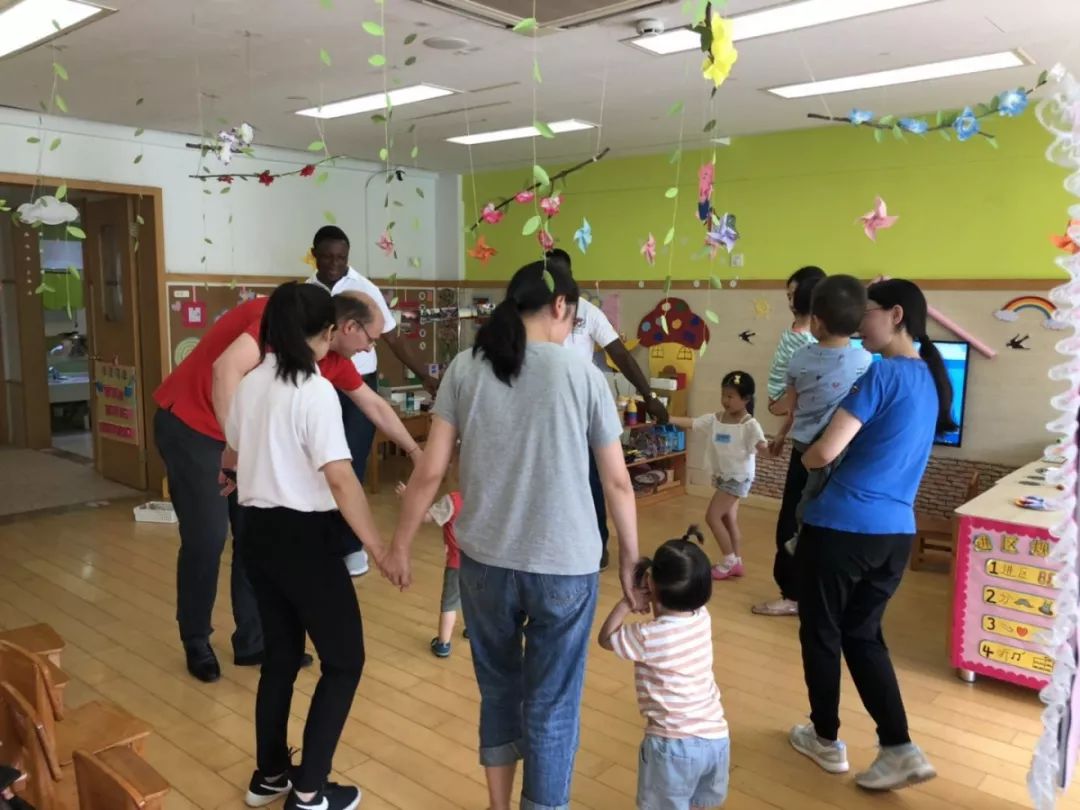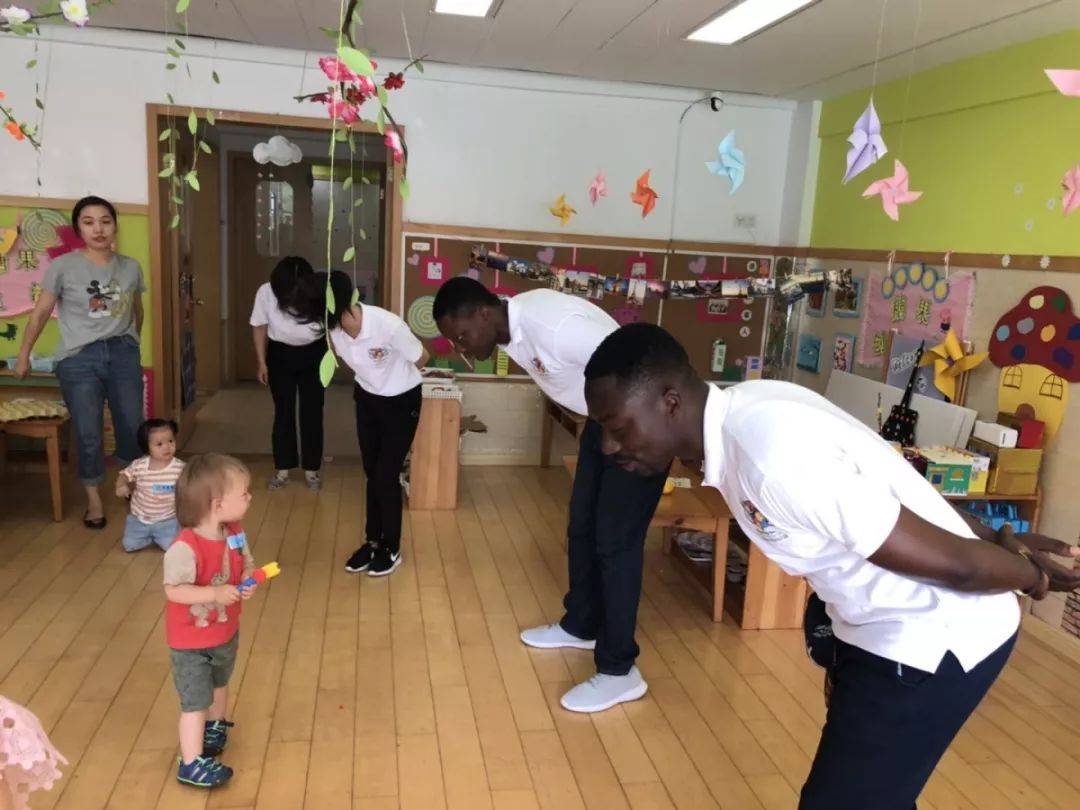 Felix老师刚一拿出闪卡,小朋友就迅速地说出了卡片上东西名字,真是太棒了!
那么这个易拉罐是属于什么垃圾呢?

As soon as? Felix took out the flash card, the children quickly said the names of?it.
Great!
So, what kind of garbage does a soda belong?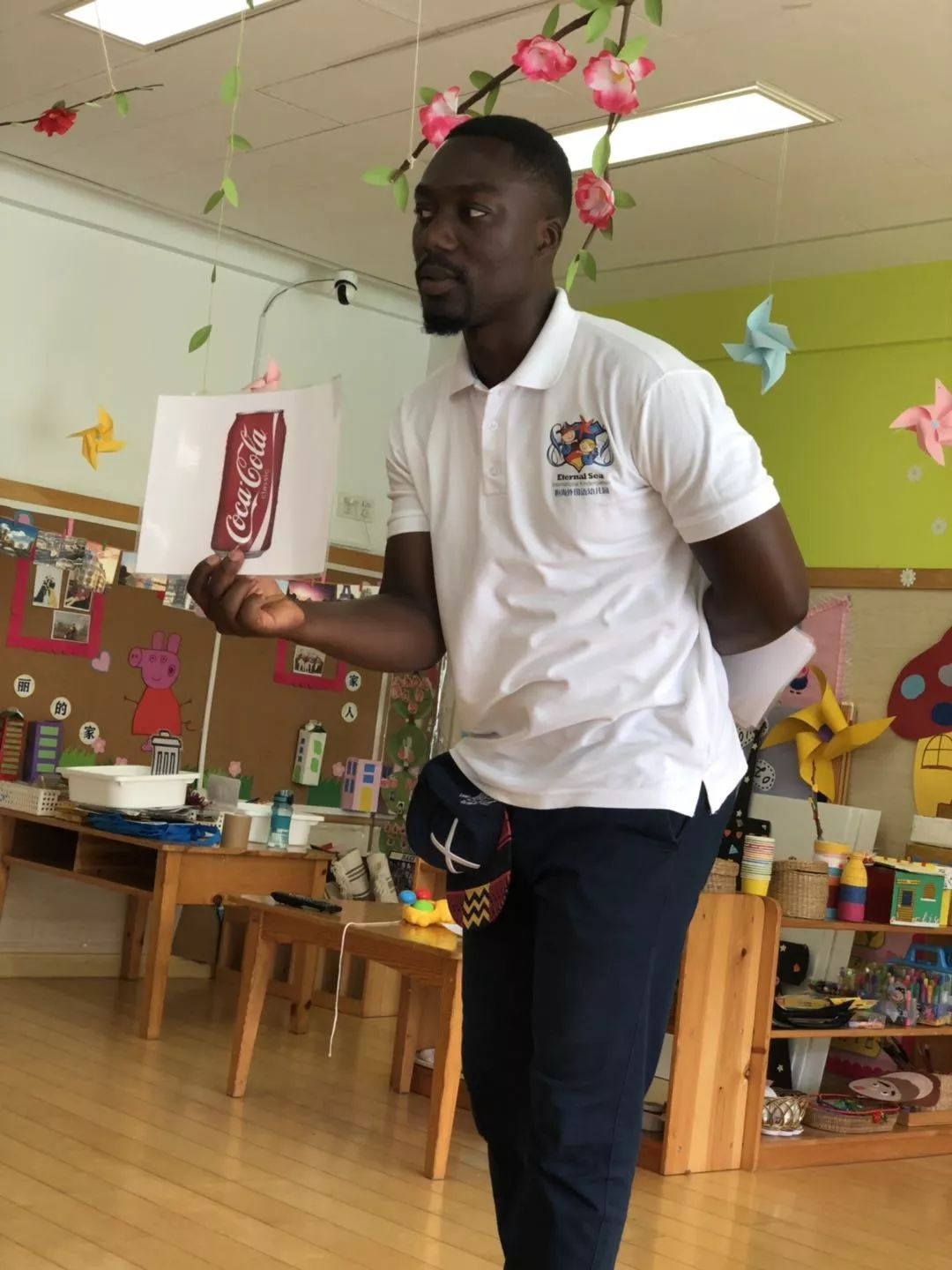 带着这个问题,Felix老师向小朋友们介绍了环保的概念和作用,并且教给了小朋友们几种垃圾分类的方法。
With this question, Felix introduced the concept and function of environmental protection to the children, and taught them several ways to classify garbage.
让我们来看看,牛奶瓶,苹果核,矿泉水瓶,纸尿裤,鱼骨头到底是属于什么垃圾呢?
What category of waste does a milk bottle, apple core, bottle, diapers and fish bones belong to what kind of garbage?
屏幕前的爸爸妈妈们,你们知道吗?
Moms and Dads, do you know about waste classification?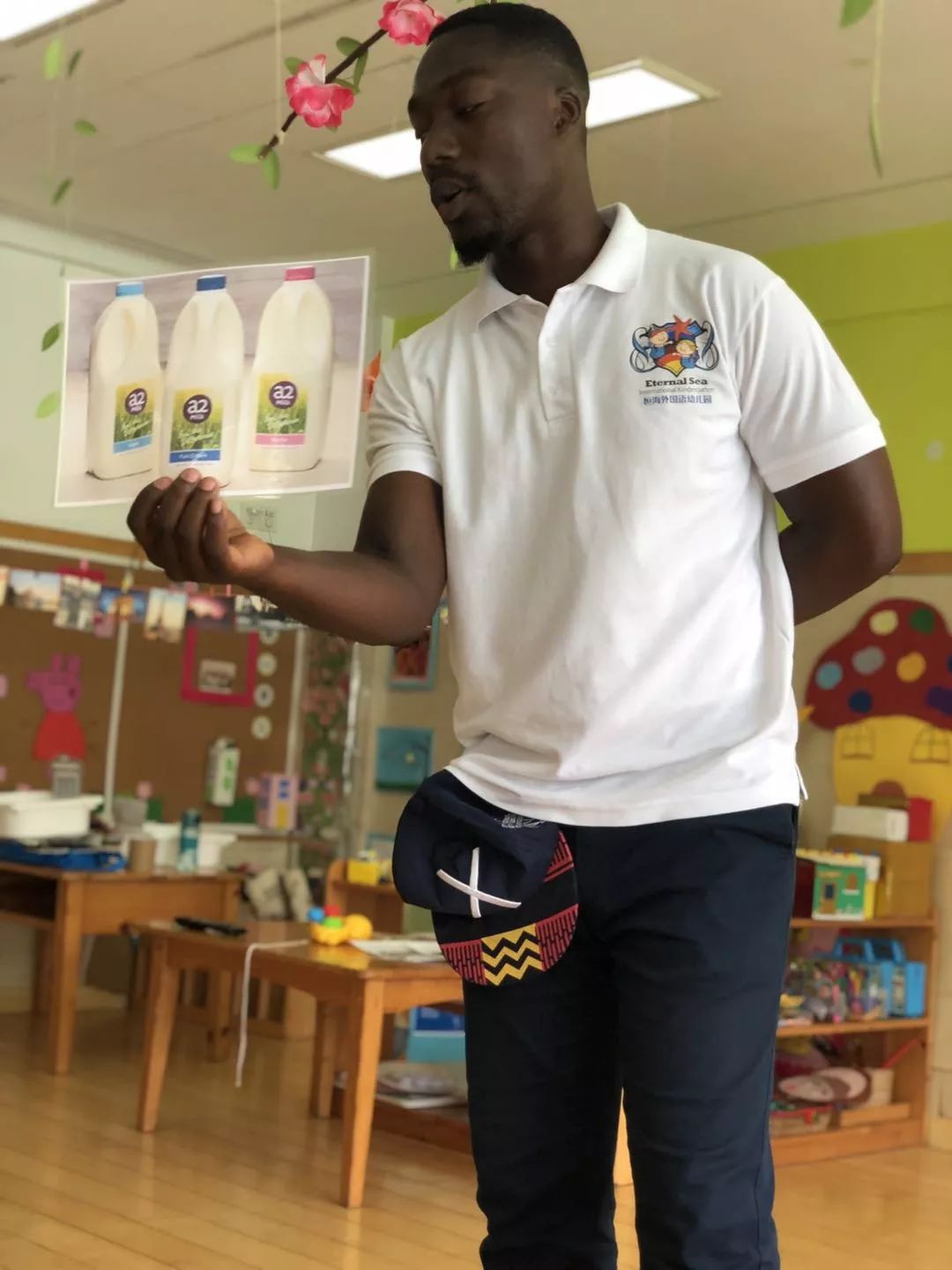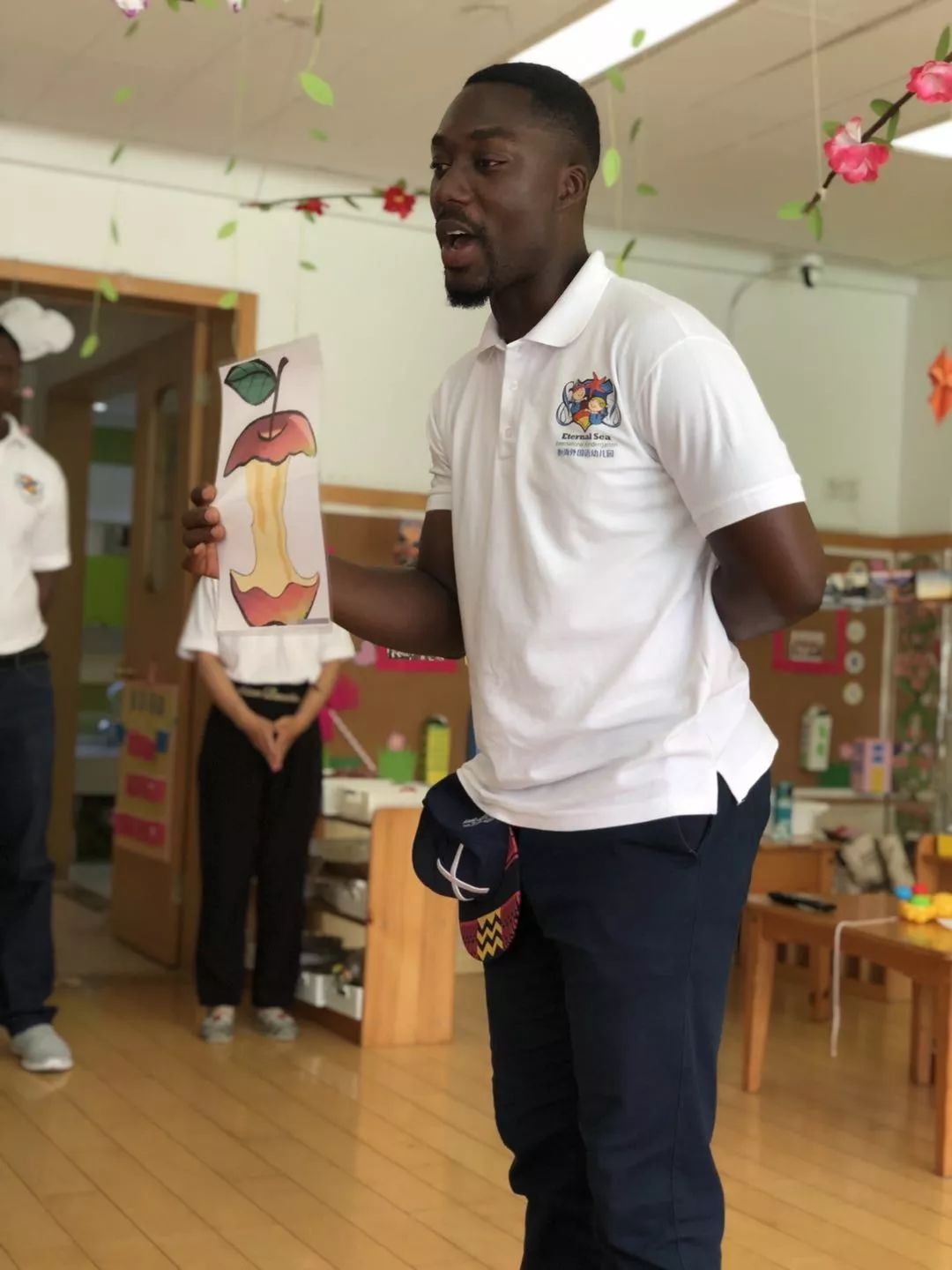 这个绿色和白色的标志你们见过吗?你们都是在哪里看到它的呢?
Have you seen this green and white sign? Where did you see it?
这个是循环再生标志,像我们使用过的空牛奶盒,塑料水瓶,纸箱等等,都可以投入带有这个标志的垃圾桶内,这一类资源,经过加工处理,可以循环再利用,属于可回收的垃圾。
This sign is for recycling. Empty milk boxes, plastic water bottles, paper boxes, and so on, can be put into the garbage can with the recycling sign. These wastes can be processed into different kinds of recycled materials.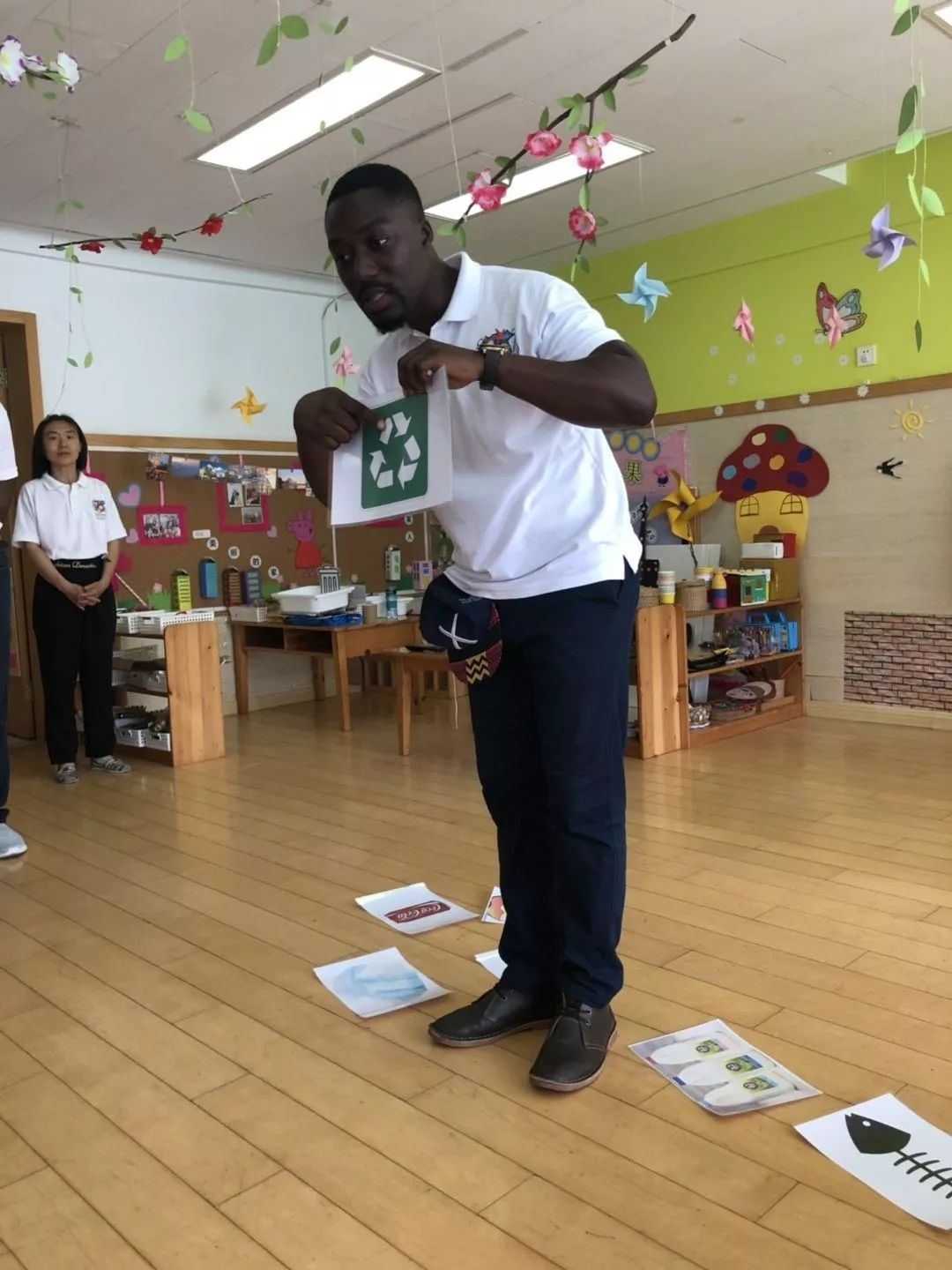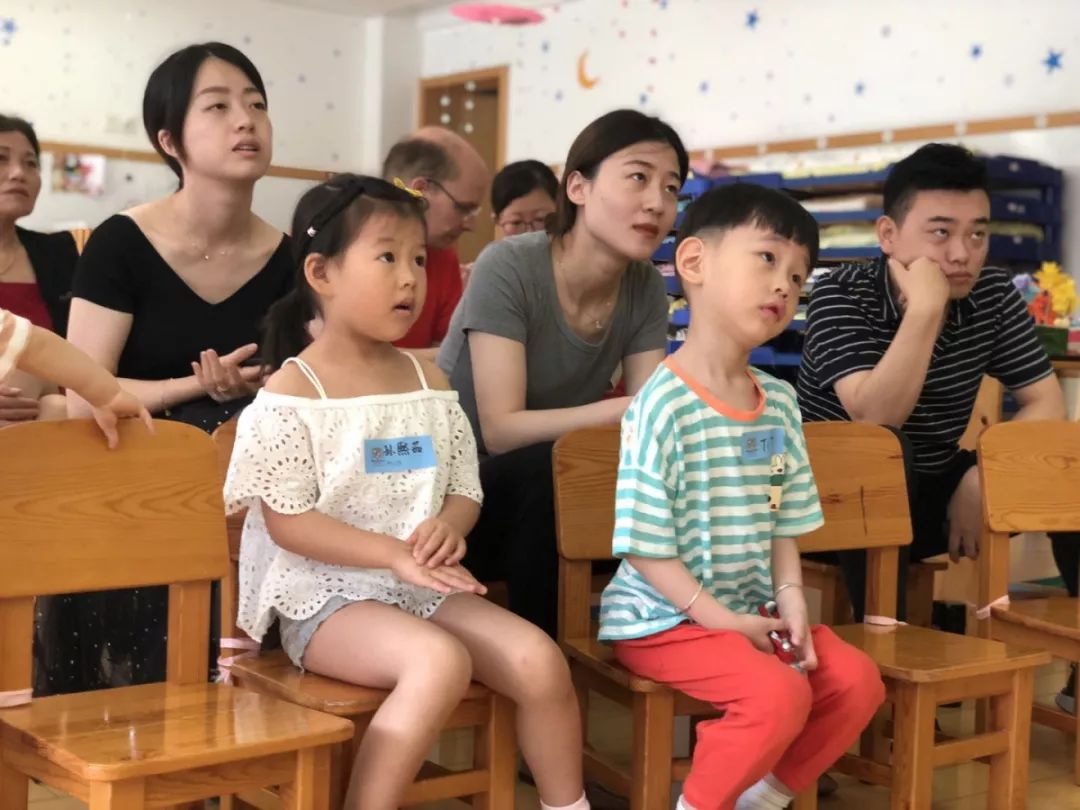 原来,被我们随意丢弃的垃圾还有这么大的学问,保护环境,从我做起,认真听了Felix老师的讲解,接下来,就轮到我们自己动手来练习一下了。

There is so much knowledge about garbage classification.?
After listening to Felix's explanation, it's our turn to practice.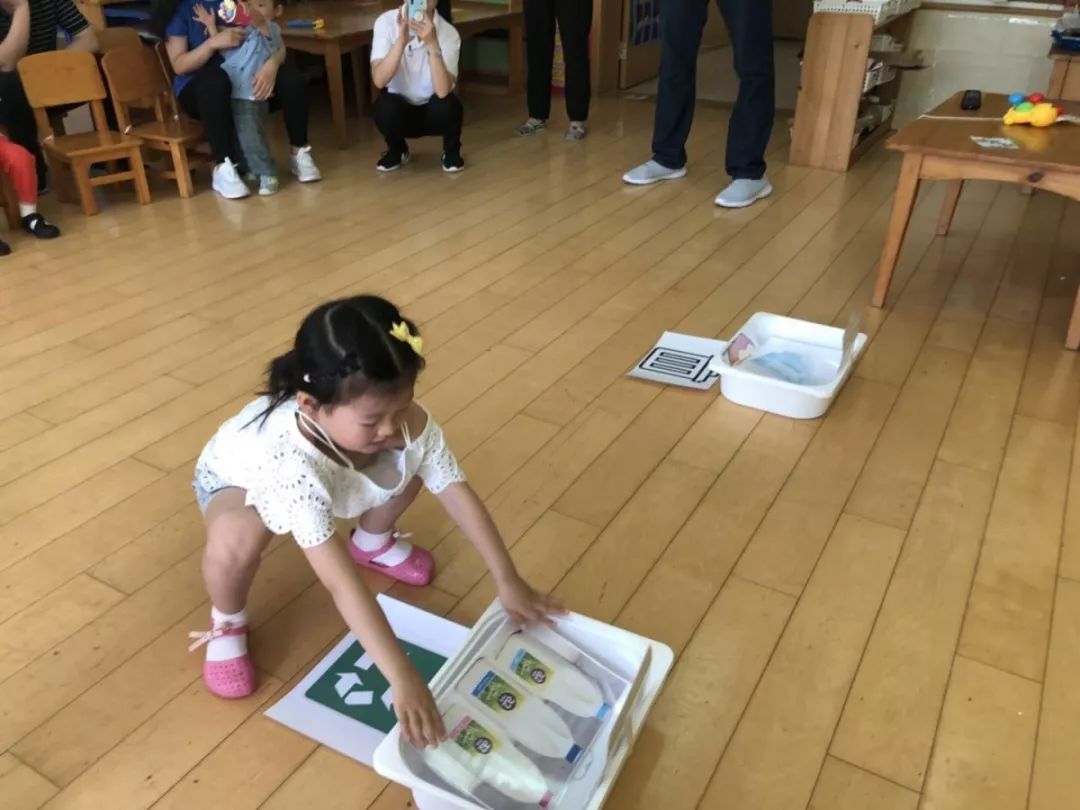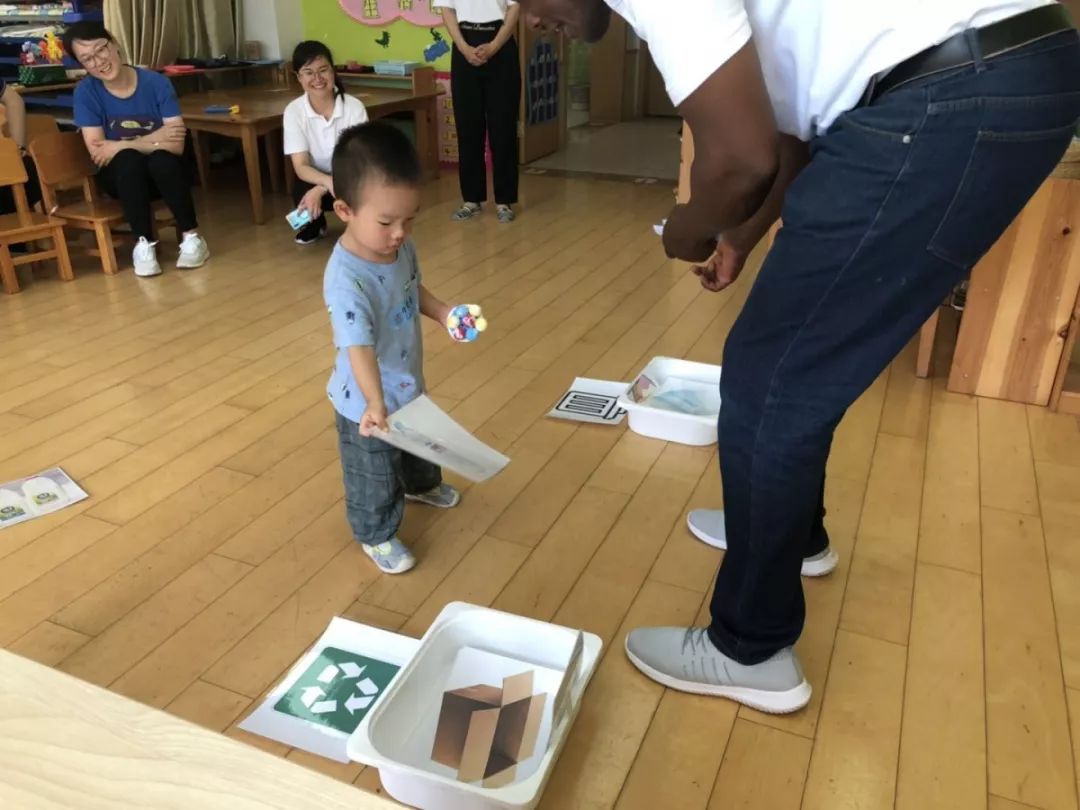 课堂上的练习,咱们做的有模有样,不知道对于实际生活中的垃圾,小朋友们能不能准确分类呢?
We did an excellent job in class, but in real life, can we accurately classify them?
Lily老师带来了两个垃圾桶,让我们瞧一瞧里面装了哪些生活中的垃圾吧!
Lily brought two garbage cans. Let's see what kinds of garbages are in it.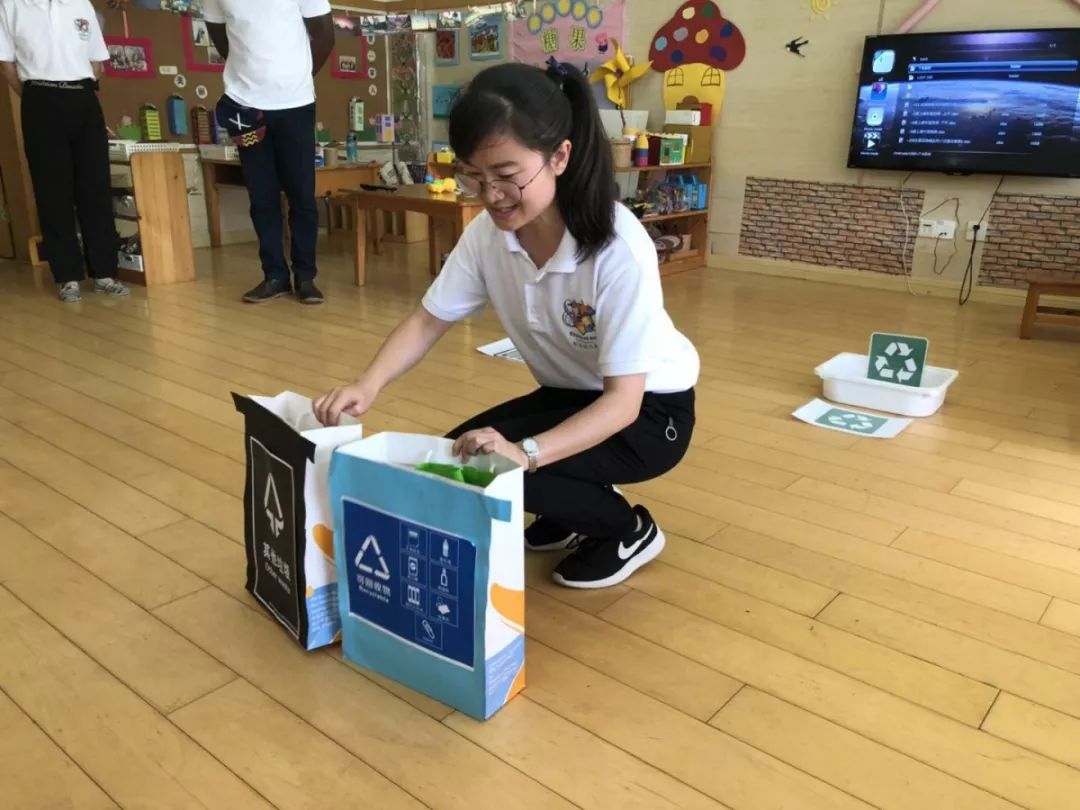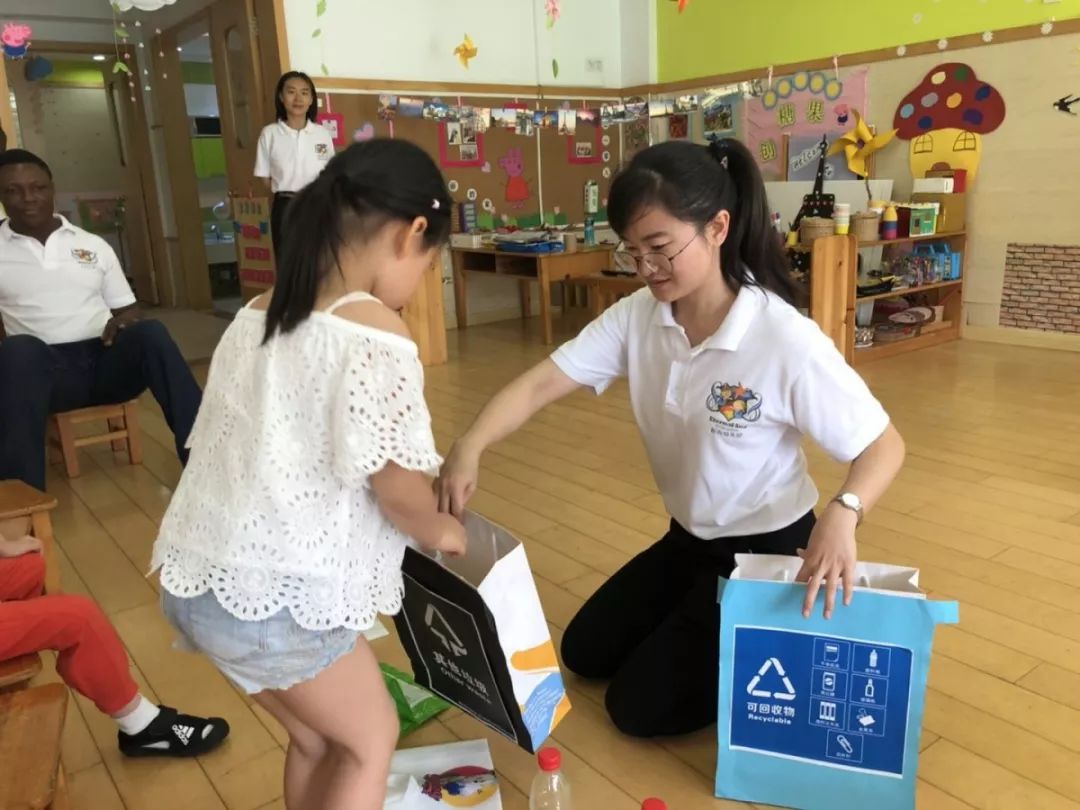 You all did a great job!
小朋友的表现超棒!
眼尖的Alex发现了老师准备的材料了,旧报纸,环保袋,还有彩色的毛根,玉米粒,水彩笔,今天的活动是要做什么呢?

Alex found the materials the teacher prepared.
He identified newspapers, bags, corns, colorful pens.?
What are we going to do today?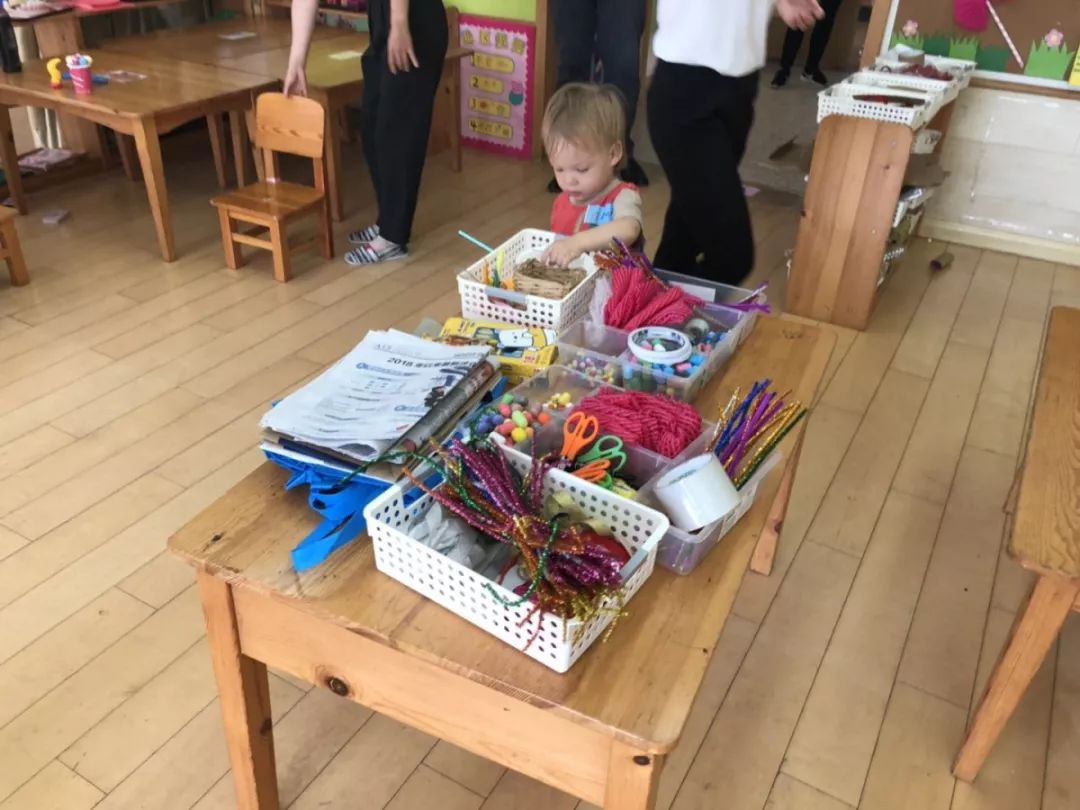 Nickson老师给小朋友们观看了一段幼儿园哥哥姐姐们在毕业典礼上的走秀视频,他们身上所穿的漂亮衣服,就是使用环保材料制作而成的,动感的音乐,美丽的服装,小朋友们一个个都跃跃欲试了呢!
Nickson showed a video of a fashion show at the graduation ceremony for the children. The beautiful clothes they wore were made of environmentally friendly materials. The children were eager to make one for themselves.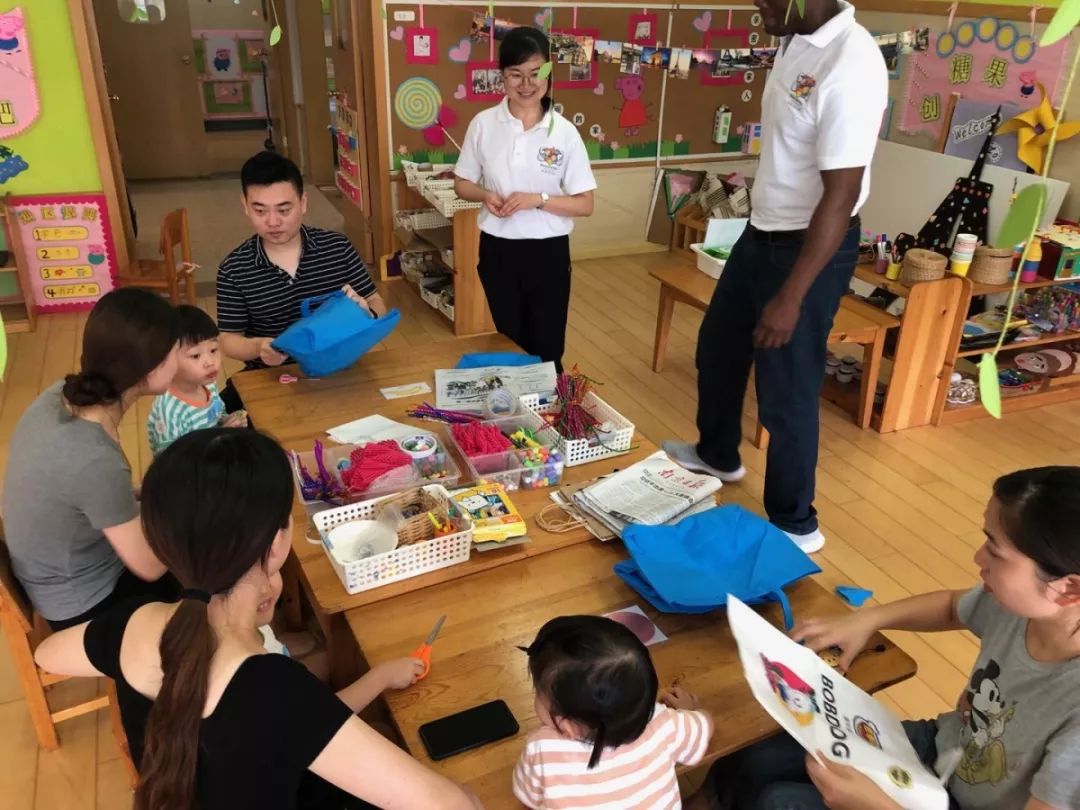 动手制作之前,让我们先来讨论下,可以用这些材料制作哪些东西呢?
Before we start, let's discuss what we can use these materials to make.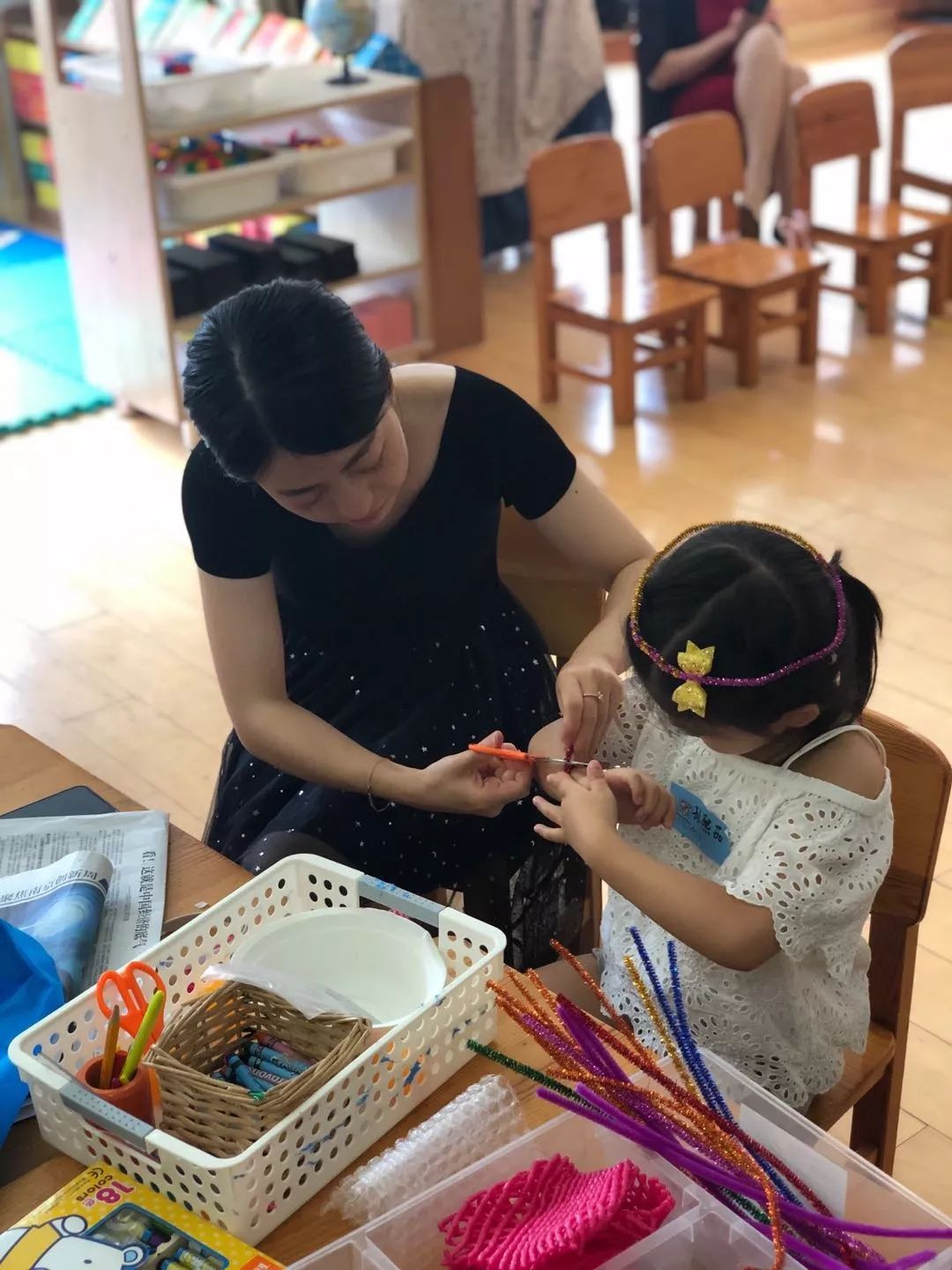 宝贝你帮我拉住这里,我来用剪刀剪一下,我们一起合作完成这顶皇冠吧!
Hold here, let's make the crown together.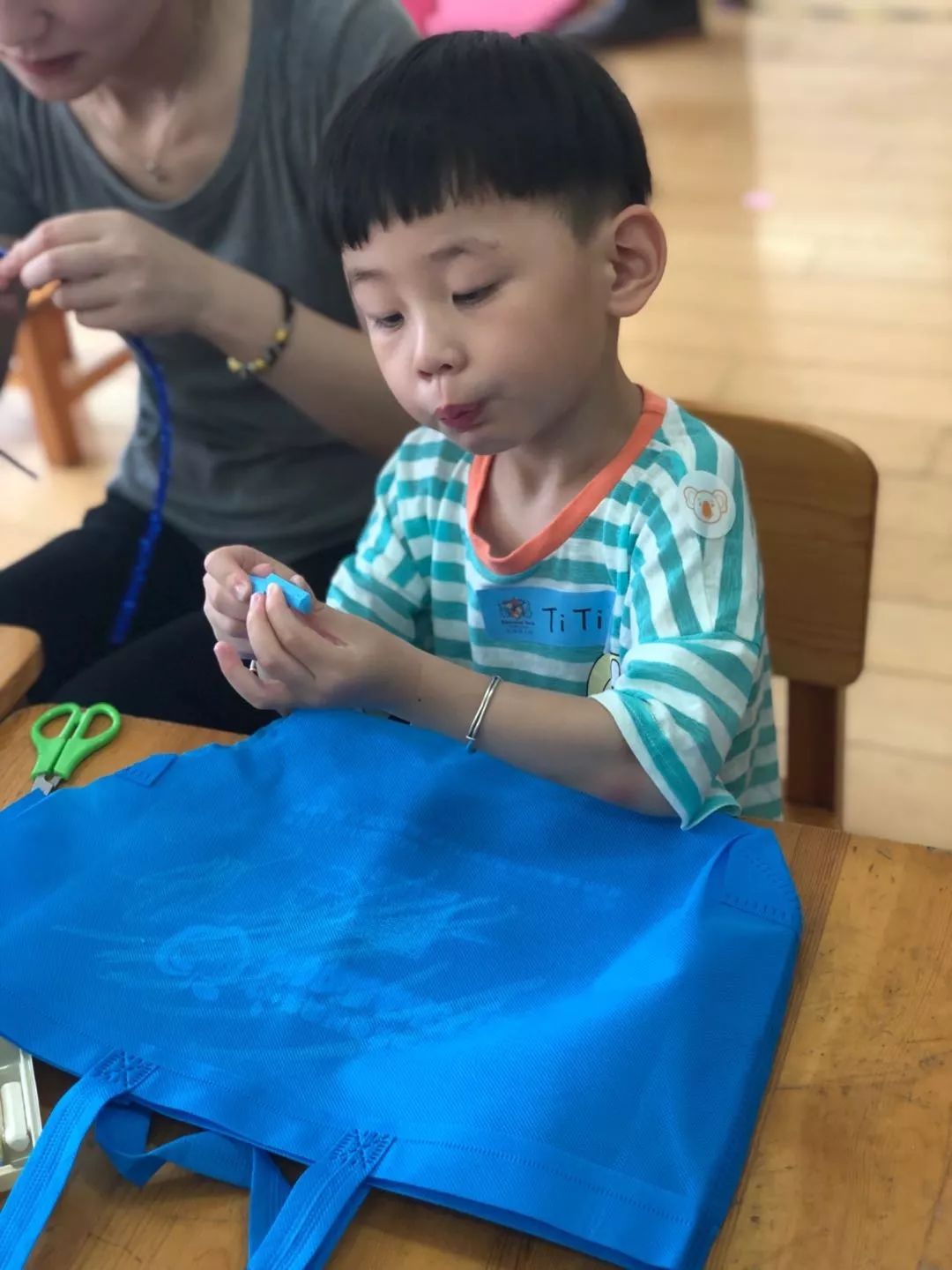 玉米粒可是个神奇的东西,只要稍微沾一点水,他就可以粘在袋子上哦!
Just a little water, the corn can stick on the bags.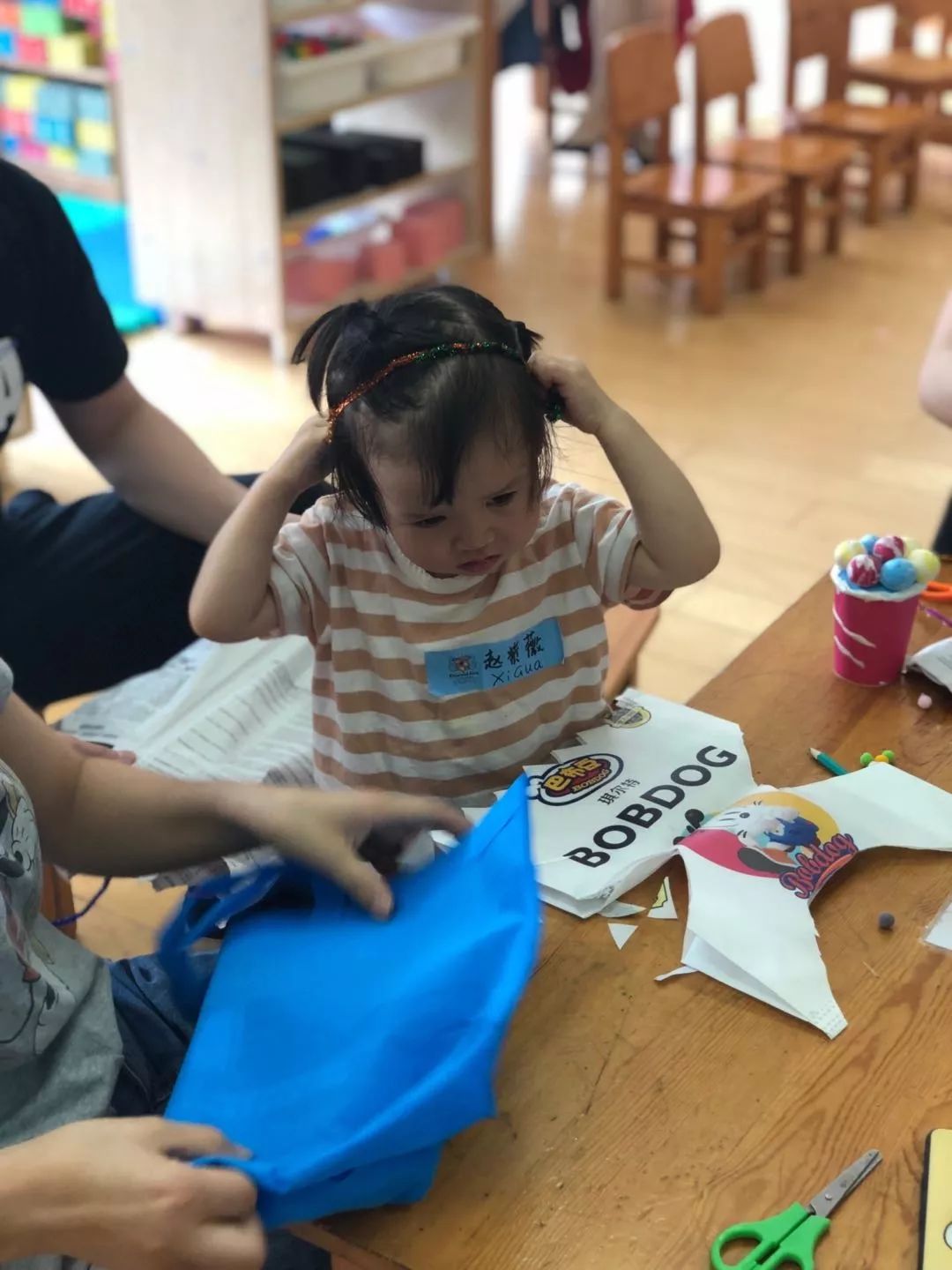 "妈妈!我觉得这个皇冠好像有点太小了!"
"Mom, this crown is too small!"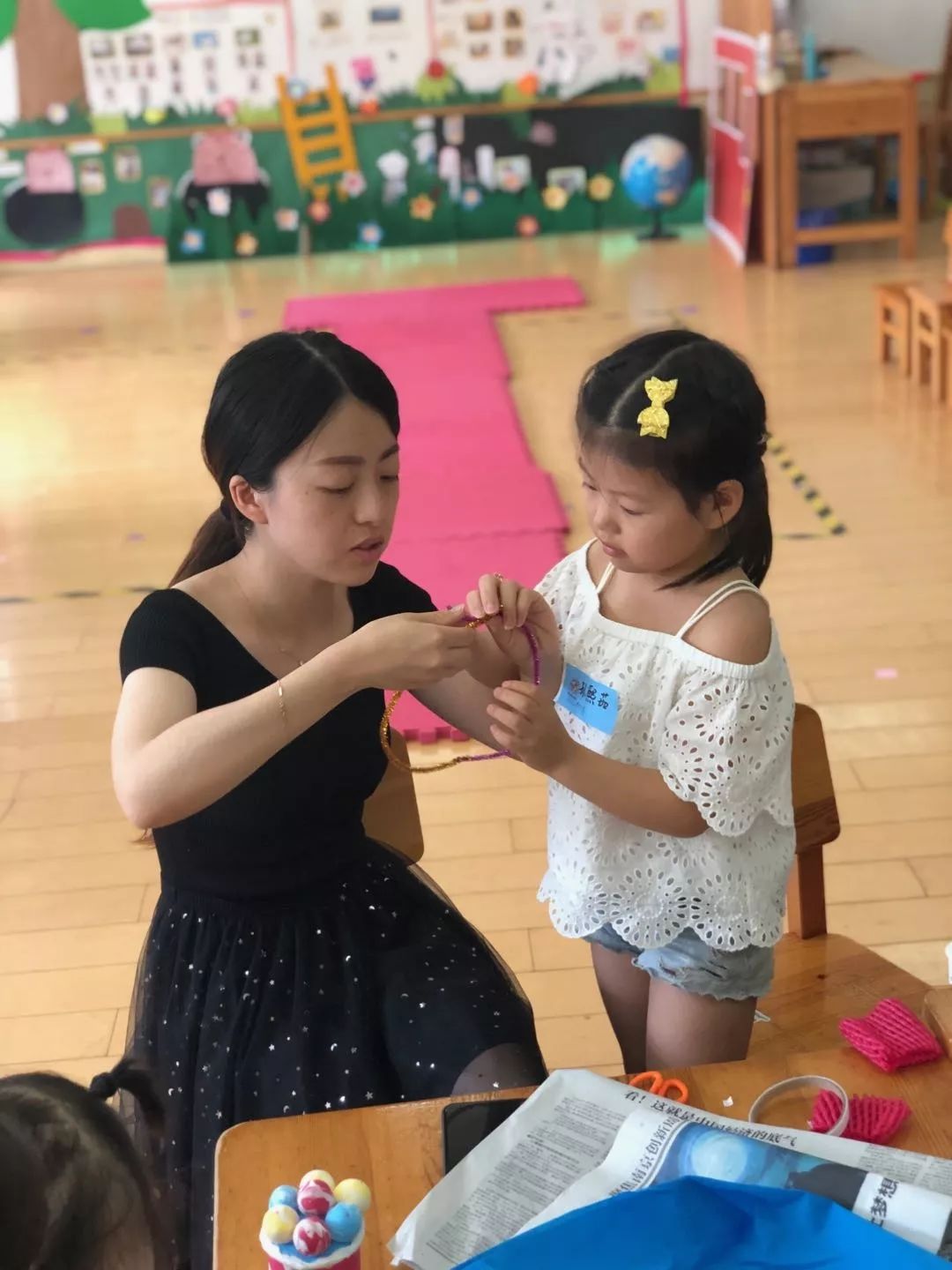 皇冠快要成功啦,今天我要扮演的可是公主哦!
I am going to be a?princess today!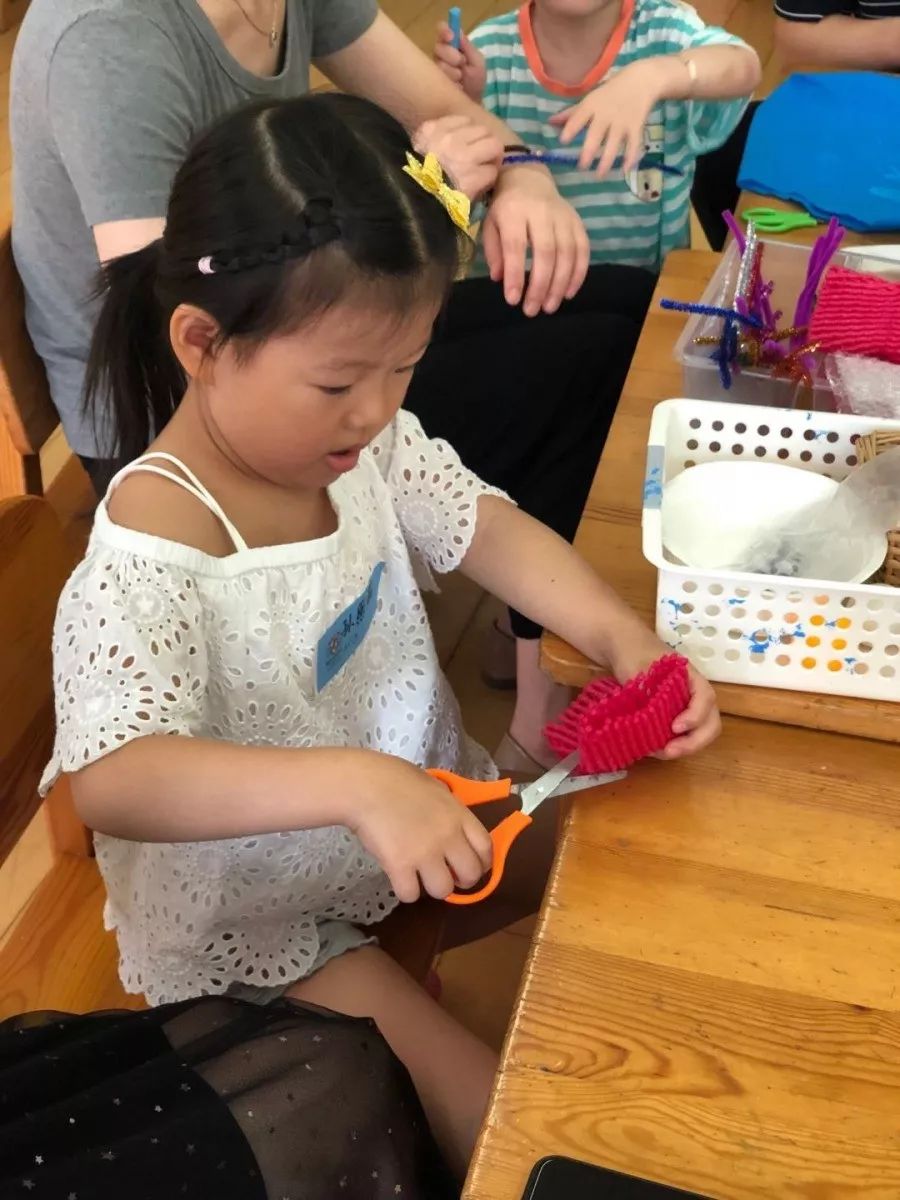 我的公主裙需要一点红色来装饰,就是它了!
I need some red to decorate my dress.
爸比,这T恤是在是太紧啦!
"Daddy, this T-shirt? is too tight!"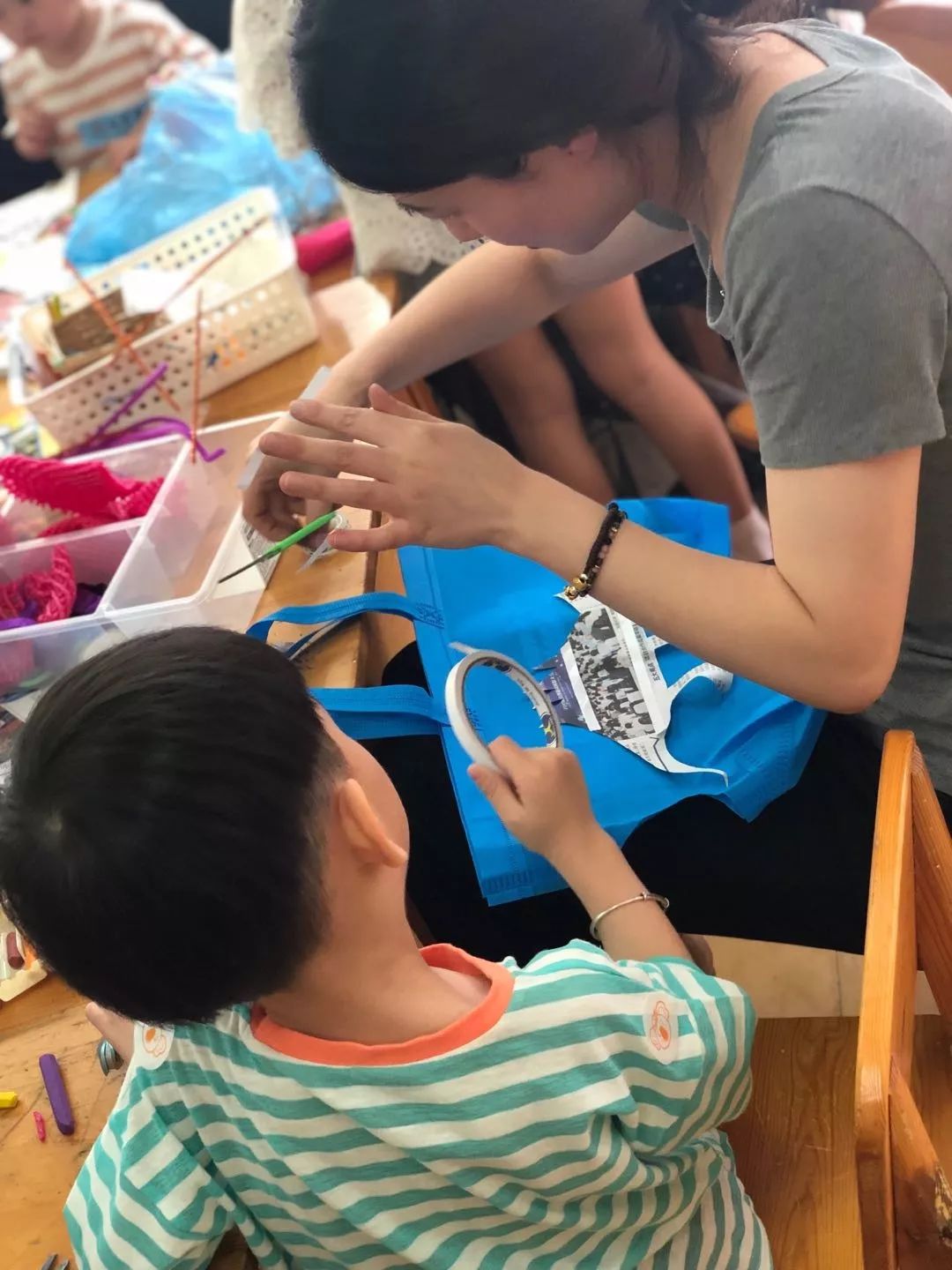 猜猜看我画了一个什么贴在衣服上?
Guess what I painted on my clothes.
在爸爸妈妈和小朋友们的精心设计下,我们的服装终于完成了,小小环保时装秀就要开始啦!

With the elaborate design of parents and children, our clothes are finally finished, and the fashion show is about to begin!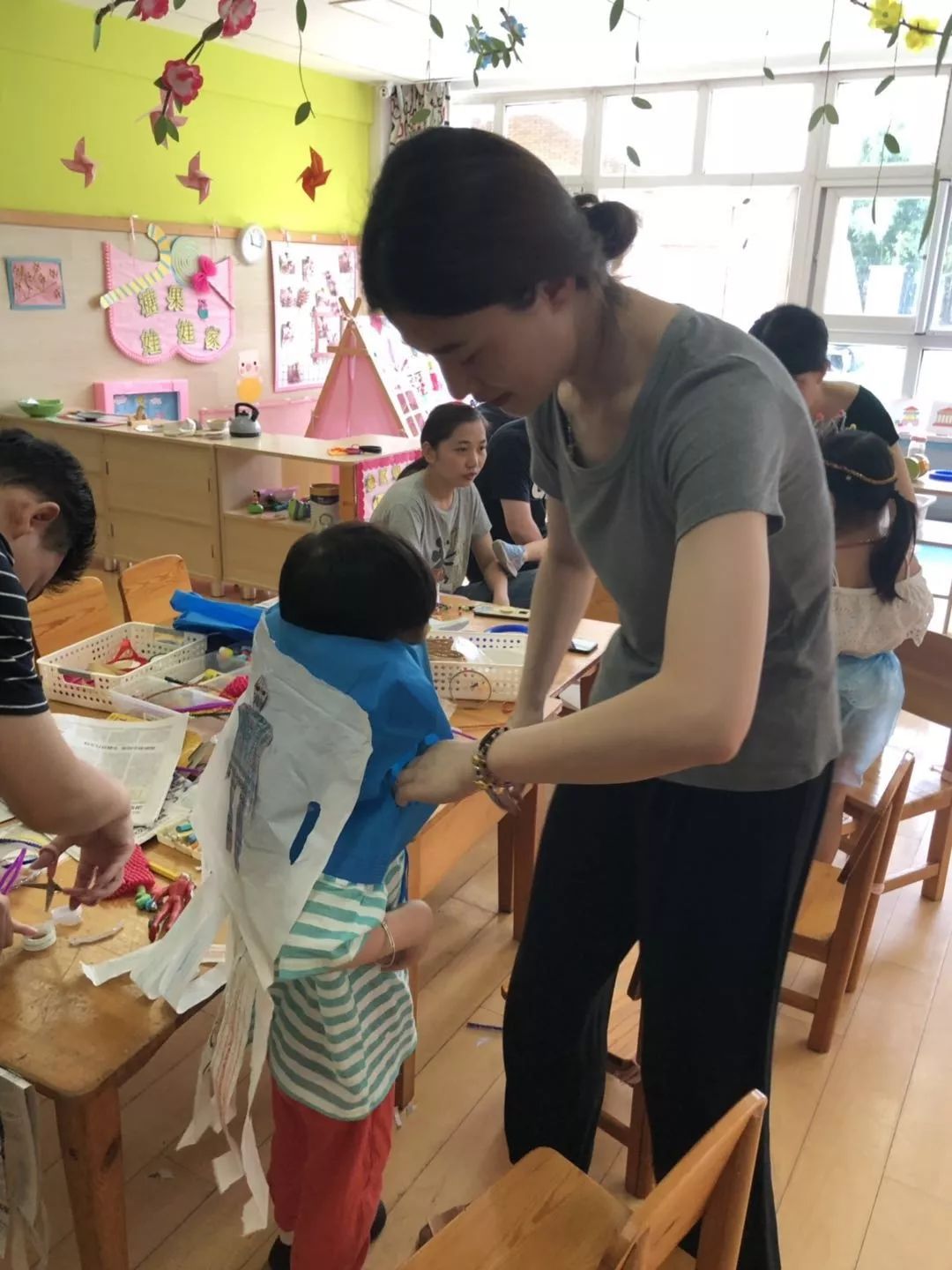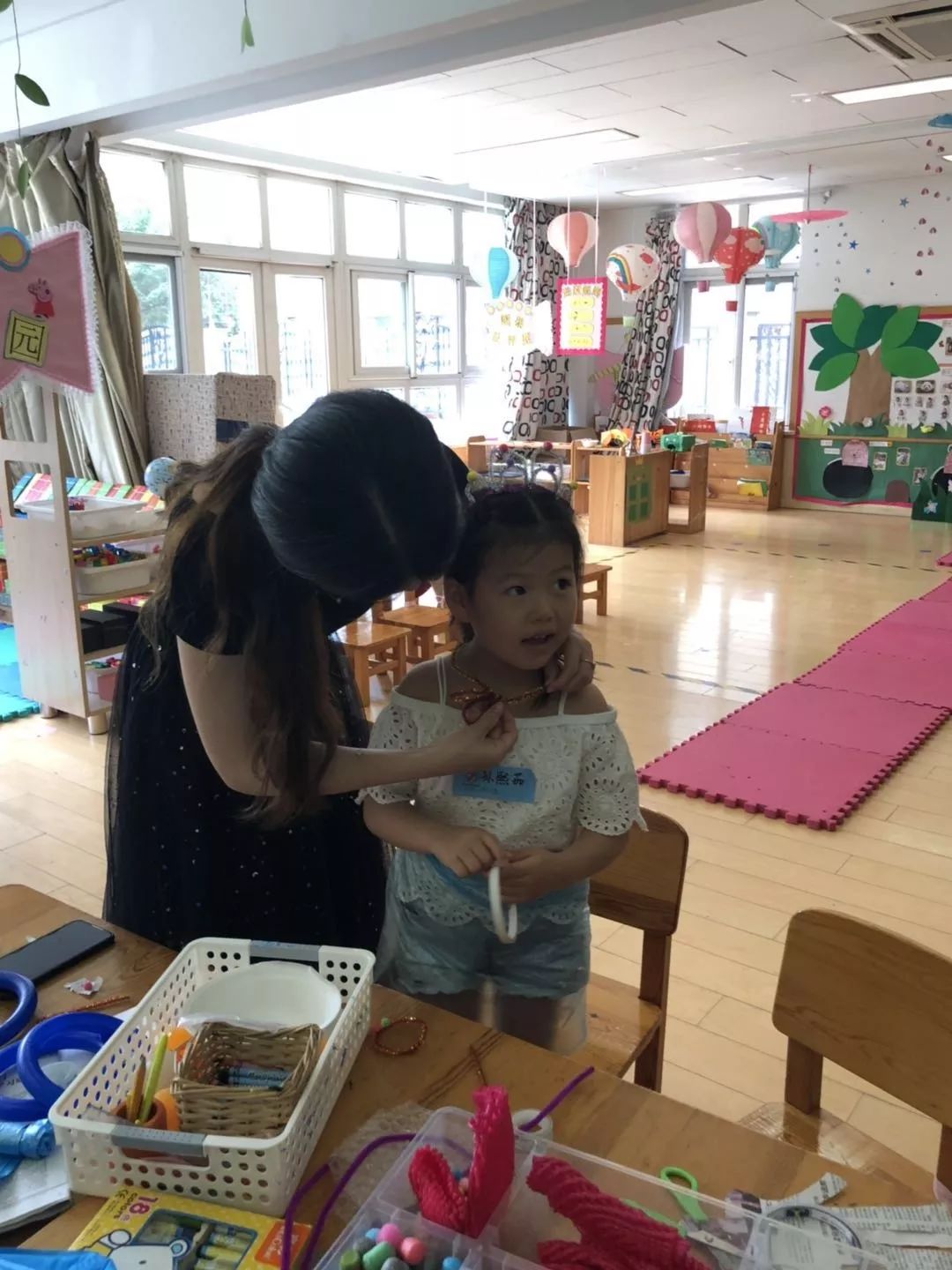 妈妈们帮我们装扮上一起亲手制作的环保时装
Mothers help us put on the clothes made by ourselves.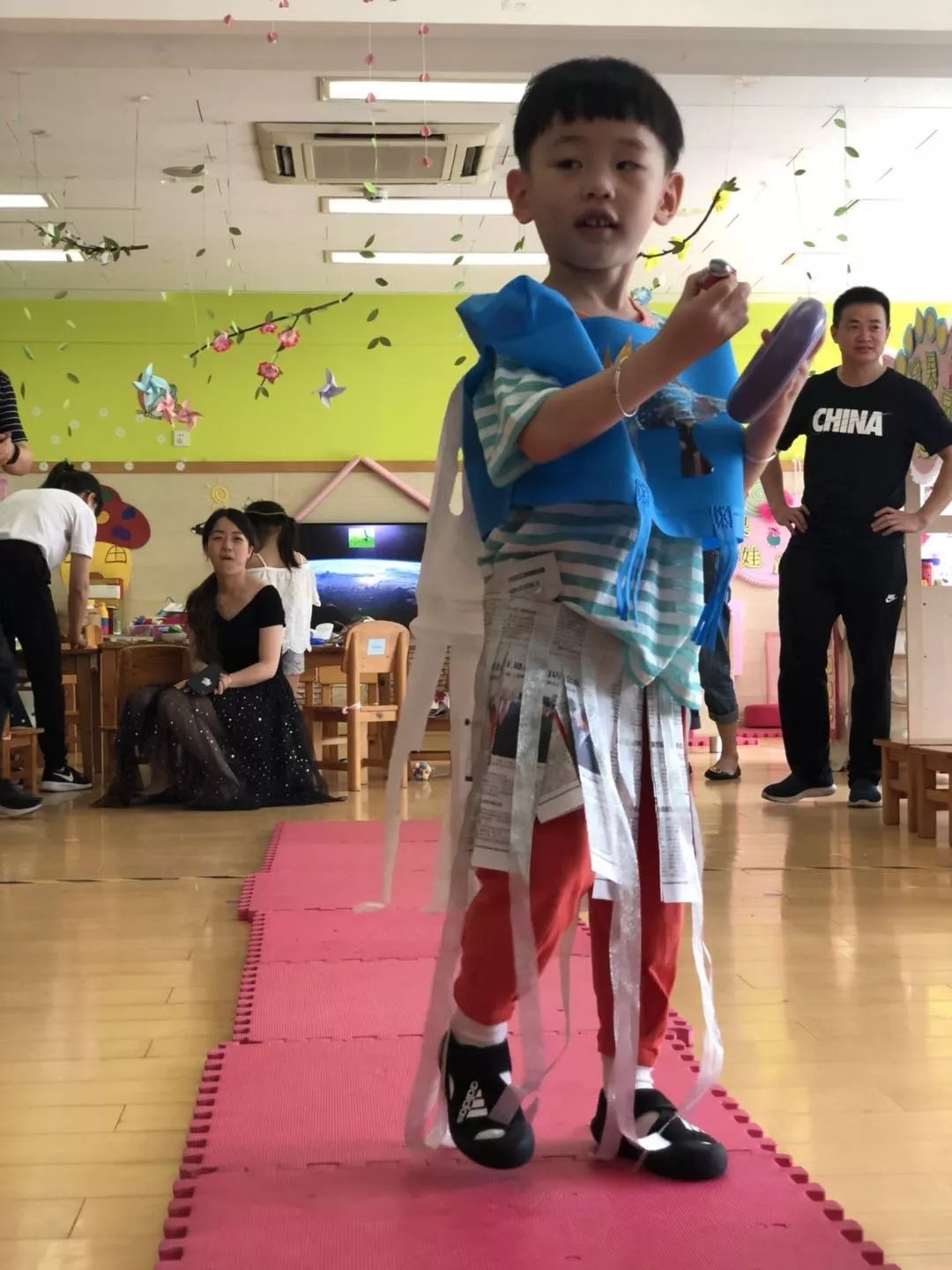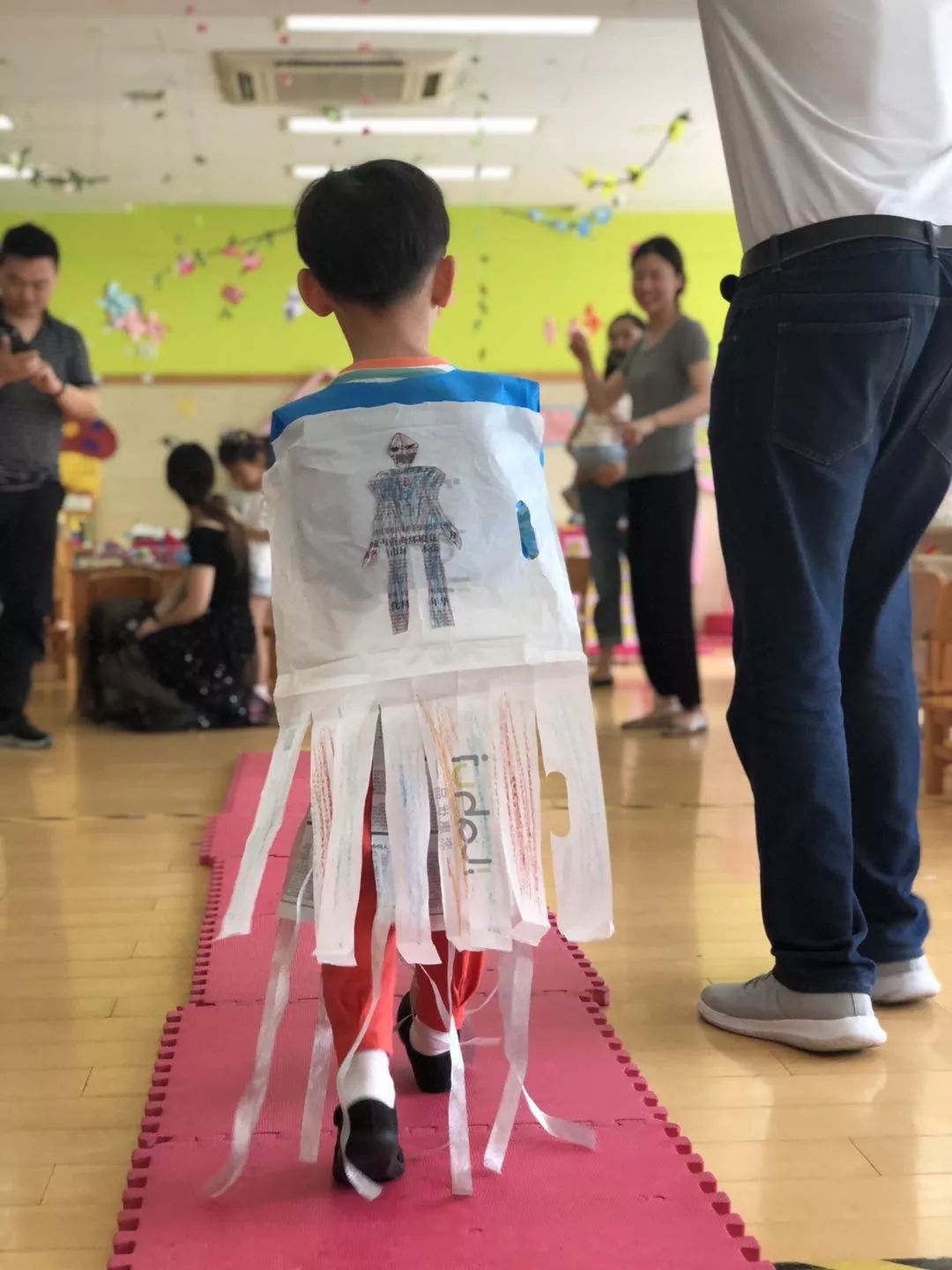 这套衣服的亮点,可是在后面哦!朋友们,你们发现了吗?
The highlights of this suit are in the back. My friends, did you find out?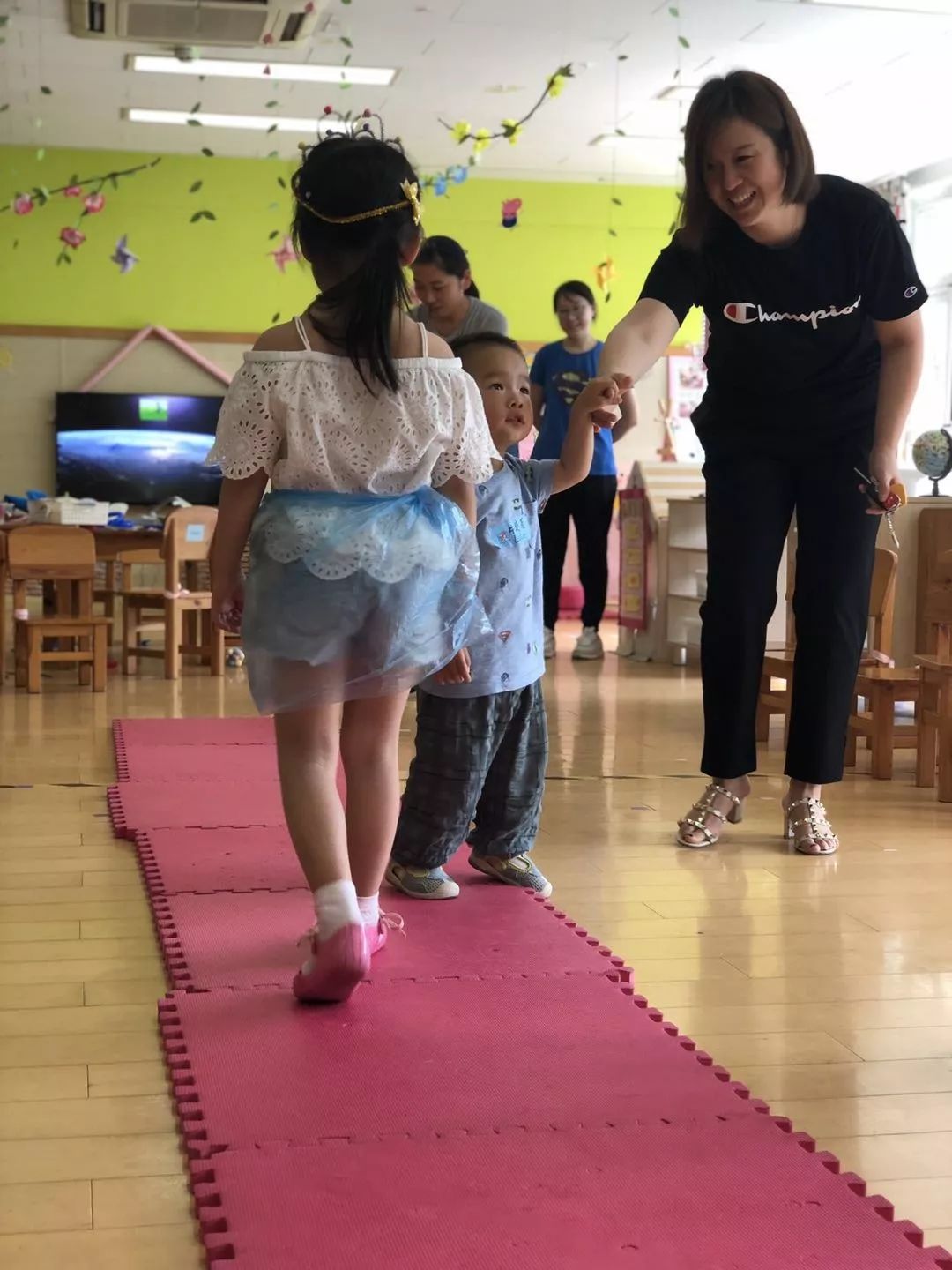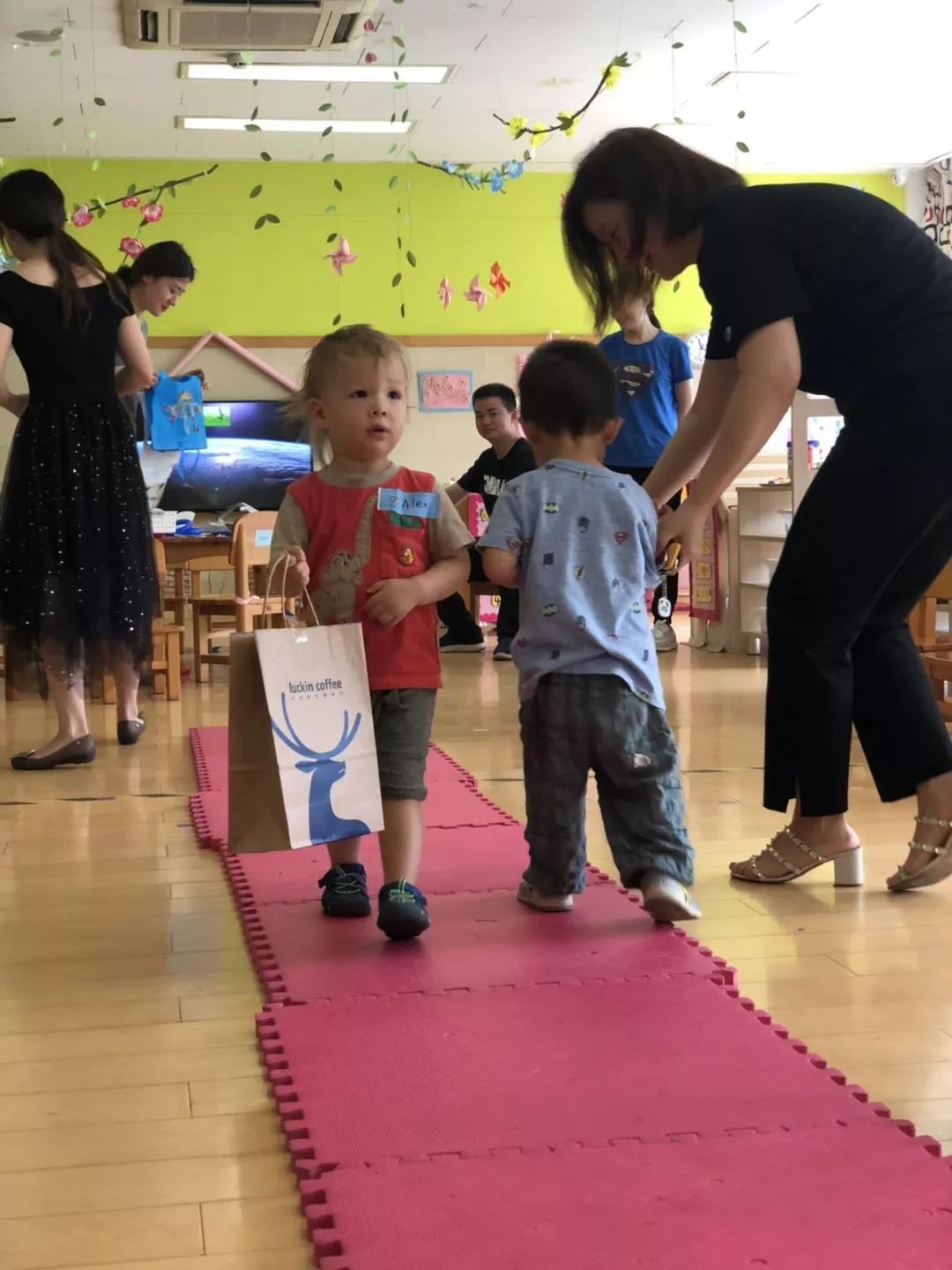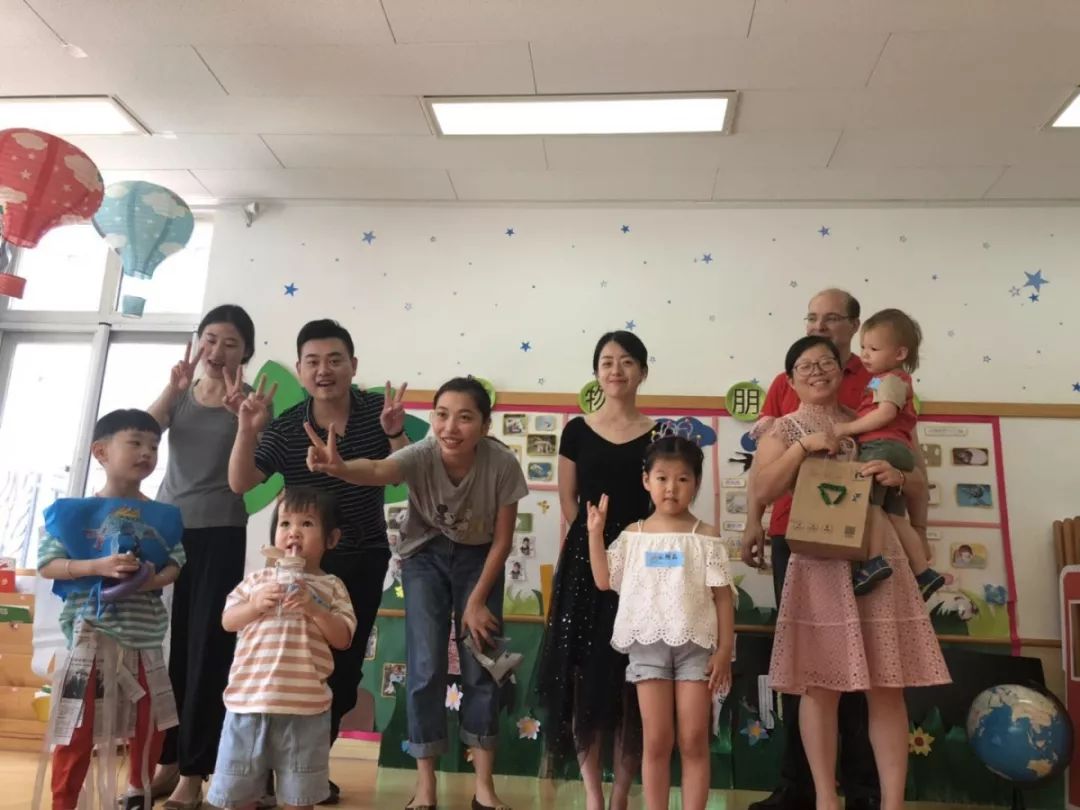 环保大行动!成功!耶!
Environmental protection action, we made it!
垃圾分类的种类?
Classification of garbage
1、可回收物? Recyclable waste:
指适宜回收循环使用和资源利用的废弃物,主要包括废纸,废塑料,废金属,废包装物,废旧纺织物,废弃电器电子产品,废玻璃,废纸塑铝复合包装等。
This kind of wastes are suitable for recycling, include waste paper, waste plastics, waste metals, waste packaging, waste textiles, waste electrical and electronic products, waste glass, waste paper-plastic-aluminum composite packaging, etc.
2、湿垃圾(厨余垃圾) Food scrap:
主要指容易腐烂变质的有机物废物。相关单位食堂、宾馆、饭店、家庭等产生的餐厨垃圾,农贸市场、农产品批发市场产生的蔬菜瓜果垃圾、腐肉、肉碎骨、蛋売、畜禽产品内脏等。
It mainly refers to organic waste which is easy to decay and deteriorate. Food and kitchen garbage produced by relevant units such as canteens, hotels, restaurants, households, vegetable, melon and fruit garbage, carrion, meat and bones, egg kettles, viscera of livestock and poultry products from agricultural markets and wholesale markets, etc.
3、有害垃圾? Harmful waste:
指含有可能对人体健康或自然环境造成直接或潜在危害的废弃物,主要包括废电池(镉镍电池、氧化汞电池、铅蓄蓄电池等),废荧光灯管(日光灯管、节能灯等),废温度计,废血压计,废药品及其包装物,废油漆、溶剂及其包装物,废杀虫剂、消毒剂及其包装物,废胶片及废相纸等。
Residues that may cause direct or potential hazards to human health or natural environment include waste batteries, waste fluorescent lamps, waste thermometers, waste blood pressure meters, waste drugs, and their packaging, waste paints, solvents, among others.
4、干垃圾(其他垃圾) Other waste:
除上述以外的其它生活垃圾,如:碎陶瓷、烂玻璃、零星肮脏的纸片、尿片、厕纸、灰土石块等。
In addition to the above, other household waste, such as broken ceramics, offensive glass, scattered dirty paper, diapers, toilet paper, lime, earth, and stone, among others.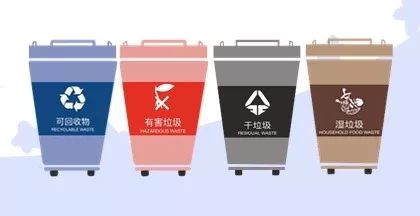 纸类应尽量叠放整齐并捆扎,保持干燥。塑料垃圾应清理干净。

The paper should be stacked neatly and bundled as far as possible to keep dry.?
瓶罐类用品应尽可能将瓶罐类用品清理干净,压扁后投放。
Plastic waste should be cleaned up. Bottles and cans should be cleaned up as much as possible and put in after flattening.?
厨余垃圾应装袋密封沥干投放。
Kitchen waste should be packed, sealed and drained.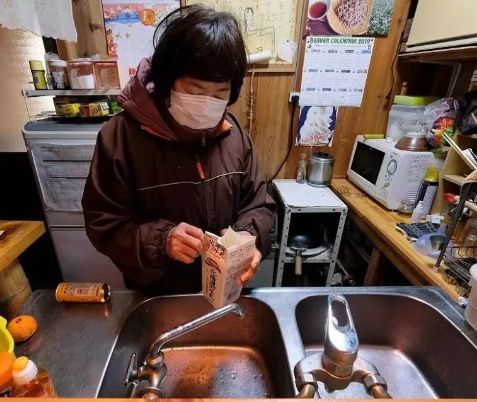 应按垃圾分类的标志提示,分别投放到指定的地点与容器中。

They should leave?in designated locations and containers according to the indication of garbage classification.?
玻璃类物品应小心轻放,以免破损。
Glass articles should be handled carefully so as not to be damaged.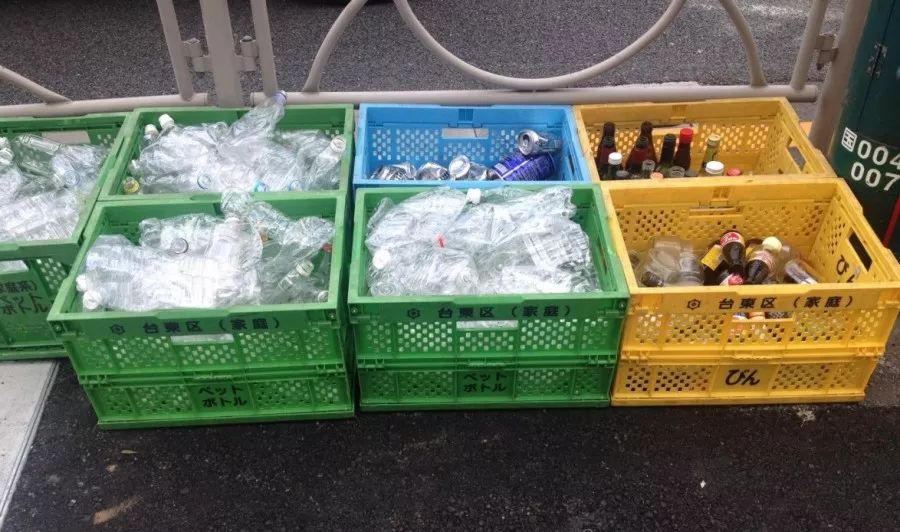 注意盖好容器盖,避免垃圾污染周围环境,产生异味,滋生蚊蝇。

Remember to cover the containers to avoid garbage polluting the surrounding environment, producing odor and breeding mosquitoes and flies.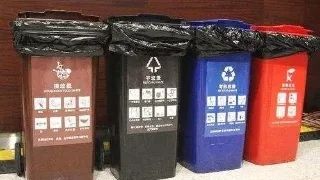 活动报名方式:
1、识别上方二维码,进入公众号
2、【预约报名】
3、【公开课报名表】填写报名信息
4、【提交】即成功报名
·THE END·
?撰稿:Ruby
英文:Felix
审核:Lisa Zhang
https://www.eternalsea.cn/wp-content/uploads/2019/08/2019080916535820.png
0
0
admin
https://www.eternalsea.cn/wp-content/uploads/2019/08/2019080916535820.png
admin
2019-08-17 02:16:23
2019-09-04 07:39:34
垃圾分类公开课 快戳这!